Super Bowl LVII Ad Spots Sold Out. Why Did It Take So Long This Year?

Patrick Rishe, Host of "Suite Talk: The Business Behind Sports", takes a look at the 2023 Super Bowl LVII Ad trends.
An uncertain economy is one of the biggest factors as to why it took companies so long to buy out the ad spaces for this year's Super Bowl. Not to mention we have seen nothing but a rise in ad prices for the Super Bowl over the years. Dr. Rishe gives his quick take on these topics and more, that are affecting the Super Bowl LVII Ad market this year.
"The collapse of cryptocurrency, e.g., FTX, who has already stricken their sponsorship with other sports entities, were supposed to have a 60–second commercial in the super bowl, which is gone; secondly, supply chain issues still plague the economy and companies meant to advertise couldn't advertise their products because the products and new product lines are not ready; thirdly, the general uncertainty over where the economy is headed and when the recession is going to happen," Rishe said.
Patrick Rishe is the Director of the Sports Business Program at Washington University in St. Louis and the Founder and CEO of Sportsimpacts. His company, Sportsimpacts, founded in 2000, has conducted over 80 economic impact studies for various sporting events and projects and numerous other professional, collegiate, and amateur events.
Latest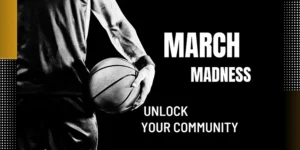 March 31, 2023
Over three weekends every March, America catches a fever. March Madness is back, in full swing, and if the latest ratings are any indicator, fans are watching college basketball like never before. As marketing and sales professionals is there anything that we can learn from marketing like March Madness?    Naturally, brands, marketers, and advertisers […]
Read More