TCC Partners with Recipric on Sidelining Carbon Initiative
NEW YORK, NEW YORK – The Conservation Coalition (TCC) is announcing Recipric as the official Sports Industry Partner for Sidelining Carbon.
Recipric engages the sports industry in sustainability efforts by advising on a holistic strategy that incorporates environmental and social sustainability efforts, including resource efficiency in the stadium, fan engagement and sustainable partnerships, and reducing or offsetting carbon emissions. In addition, Recipric assists professional sports teams in showcasing the sustainability efforts they are already pursuing and making connections to deepen their commitments.
Through this partnership, TCC and Recipric will collaborate with major league professional sports teams to offset their carbon emissions and promote further sustainability efforts from the industry at large. Recipric will be able to walk these teams through their carbon emissions reduction and offsetting process and will keep them engaged in the Sidelining Carbon initiative. As the partnership evolves, TCC and Recipric plan to increase Sidelining Carbon's current scope.
TCC President and Founder Benji Backer said: "TCC is thrilled to be working with Recipric on the Sidelining Carbon initiative. This expertise will be an incredible asset as we encourage major league teams to take further action on sustainability efforts."
Recipric Founder Kristen Fulmer said: "I'm looking forward to working with TCC on this project because I see it as a way to meet sports teams where they are in their climate action journey and provide a tangible solution to move forward. It's really important to approach climate change as completely and holistically as possible, and this initiative brings all sports fans into the fold."
TCC and Recipric aim to involve 50 major league professional sports teams signed on to Sidelining Carbon by the end of 2021 and will be announcing new teams' involvement throughout the year.
###
The Conservation Coalition (TCC) is a youth movement to reform the culture around environmentalism. We're building a national base to challenge the status quo, advocate for market-driven solutions that work, and celebrate the power of individual action.
Recipric is a Front Office Sustainability Agency, representing sustainability and wellbeing strategies that engage fans, athletes, and employees by leveraging the untapped elements of home field advantage. Recipric often represents sustainability for major league sports teams, professional athletes, and sports-adjacent products or services by translating sustainability and wellbeing values into cross-functional solutions that deliver maximum positive impact.
Latest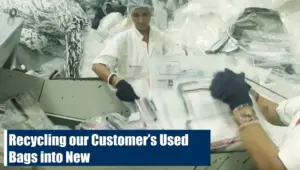 December 6, 2023
This video focuses on EcoLOK4, a groundbreaking product by CONTROLTEK that exemplifies innovation in sustainability. It highlights the process of transforming landfill waste into new deposit bags, with 90% of each bag's material being repurposed trash. This initiative not only reduces waste but also closes the sustainability loop, demonstrating CONTROLTEK's commitment to environmentally friendly […]
Read More