The Good and the Bad from the 2022 World Series TV Ratings
The Gist:
The television ratings for Fox's broadcast of the 2022 World Series weren't pretty. The 6-game series between the Houston Astros and Philadelphia Phillies averaged 11.78 million viewers on Fox, the second-lowest total in the modern era.
However…
It's not all bad news for Fox. Front Office Sports reported that the network saw an uptick across all of its social media channels as it leaned into short-form video content. This provided fans with a way to feel closer to the game and players. The results of this experience have to be encouraging for people looking for a silver lining amidst baseball's declining popularity in recent seasons.
Instagram: Up 120% in total video views.
TikTok: Up 110% in total video views.
YouTube: Up 67% in total video views.
Facebook: Up 81% in total engagements.
Final Thoughts:
As baseball continues to evolve its rules and tries to appeal more to the modern fan, it's important that the sports finds ways to engage with its fans. While the TV numbers don't look great, there are other mitigating factors that could have played into the ratings decline:
Houston Astros fatigue – the team has appeared in four of the last 6 editions of the World Series
Marquee college football matchups like Tennessee vs. Georgia and LSU vs. Alabama
The lack of a winner-take-all Game 7
Whether or not Fox's social-first strategy pays off or not in the long run remains to be seen. However, taking the game to the places where the next generation of fans already live is the first step in helping baseball retain and grow its cultural relevance.
Latest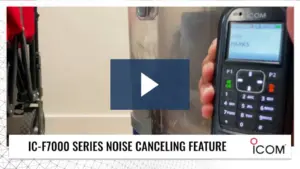 September 27, 2023
In this brief product demonstration video, ICom's IC-F7000 Series receives a mic test of its noise-canceling feature. Through the two demonstrations it is clear the IC-F7000 removes loud ambient noise for clear two-way communication.
Read More