The Most Impressive eSports Stadiums In The World
The rise of eSports has made the gaming industry one of the most lucrative business opportunities in the world of entertainment. This ascent is being led by some of the most notable NFL owners, and architecture companies are brainstorming what the stadium of the future will look like for eSports.
This new sport has a completely different social dynamic with tournaments lasting an entire day or even longer, so fans cannot be expected to be assigned a seat. Mobility and standing social areas will be a defining feature from a design perspective.
This list takes a look at the current largest and most ambitious eSports stadiums around the world.
eSports Stadium at The Luxor – Las Vegas, Nevada
When hearing about the Luxor in Las Vegas, the first thing to come to mind might be its iconic pyramid. However, the hotel is quickly becoming synonymous with eSports. This year the hotel opened a 30,000-square-foot space with a 50 foot video wall to host a variety of eSports tournaments.
Renowned chef Jose Andres is a self-proclaimed gamer and has crafted a special menu just for the venue that includes poke bowls and flatbread pizza.
And, finally, this is the Luxor. Like every hotel in Las Vegas it is built on a vast heap of lies, like "you're bound to win at slots any minute now," "you won't regret that fourth Bloody Mary," and "a pyramid is a shape that human beings can build." pic.twitter.com/Dr5R9AlsQz

— Take That Darwin (@TakeThatDarwin) January 31, 2018
Save the Date! The former Luxor LAX is just over 2 months away from becoming the Las Vegas Strip's first permanent eSports venue. #EsportsArenaDrive#Vegas #eSportshttps://t.co/mNPKFayySC pic.twitter.com/rMZRGPVMf6

— esports.com (@EsportsDotCom) January 11, 2018
Congrats to the East Coast Crew for winning the #CoastsCollide Battle last night! Join us for more #Evo2018 celebrations all weekend long 🍻🎉#eatsleepcompete #eastvswest pic.twitter.com/xtDKi5RSz2

— HyperX Esports Arena Las Vegas (@HyperXESALV) August 3, 2018
Copper Box Arena – London, England
This stadium was built for the 2012 Summer Olympics and has since become a multi-sport venue that has seen everything from handball to eSports. The key to this venue's success in eSports stems from the mobility the fans have from one screen to another. This idea of mobility has been a key feature for the stadiums of the future.
In less than 15hours we will be at the Copper Box Arena in London for #G3! Are you attending? http://t.co/azb7gW2E8E pic.twitter.com/oWtG1LpICA

— ASTRO Gaming UK (@ASTROGamingUK) August 1, 2014
Season 3 of @Gfinity #EliteSeries is over! 3 games – 2 semis, 1 final, #1 in franchise ranking! Really proud of what we accomplished overall ! We keep improving at creating a performing family here! We'll work even harder to make it perfect! #BoysInBlue pic.twitter.com/ptsCnvVHoe

— Loïc Potages (@Neoskai) May 1, 2018
Can the Europeans match this Call of Duty MLG crowd? We'll be in London August 2-3 for @Gfinity G3. See you there. pic.twitter.com/lNN8729rzM

— Envy (@Envy) July 2, 2014
Key Arena – Seattle, Washington
The Key Arena has been quiet since the Seattle SuperSonics left for Oklahoma City, but the city has approved a plan to renovate the stadium and bring in new tenants such as an NHL team. For now, eSports headline nightly shows. Upon completion of upgrades, the stadium will host up to 20 gaming tournaments a year that will be able to hold 18,000 or more fans.
.@DOTA2 #TI7 continues at KeyArena in Seattle, but what is it? What am I watching? Here is a guide for new viewers:https://t.co/Ll97iIIxqL pic.twitter.com/9zQ36L4xyo

— 710 ESPN Seattle (@710ESPNSeattle) August 8, 2017
It's getting real at Dota 2's The International 6 at Seattle's KeyArena. #TI6 pic.twitter.com/MWCJWw0qwh

— Arash Markazi (@ArashMarkazi) August 10, 2016
Sang-am World Cup Stadium – Seoul, South Korea
The stadium is most famous for hosting the 2002 FIFA World Cup but has seen plenty of activity since then, including major gaming events. For now, this is one of the biggest eSports Stadiums. It can hold 66,000 but is limited to only 45,000 for eSports events due to the use of large screens blocking off valuable seating. Still, that makes this the largest venue on the list by more than double.
https://twitter.com/uknowlic0206/status/479155632373657601
#LoL #LCK Sang-am esports stadium pic.twitter.com/8T7ud3TQNF

— FOMOS kenzi (@kenzi131) February 24, 2018
For the latest news, videos, and podcasts in the Sports & Entertainment Industry, be sure to subscribe to our industry publication.
Follow us on social media for the latest updates in B2B!
Twitter – @SportsEntMKSL
Facebook – facebook.com/marketscale
LinkedIn – linkedin.com/company/marketscale
Latest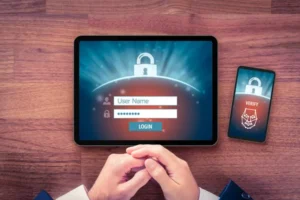 October 3, 2022
KEY POINTS: KEY POINTS: Attacks exploiting multifactor authentication are on the rise. Using MFA fatigue, attackers successfully breached Uber and Okta. Security measures like
Read more