China Expands its EV Footprint on the World Stage
As Chinese automobile manufacturer Geely, the parent company behind Volvo and Daimler AG, plans to launch its sub-brand of luxury electric vehicles, a possible competitor to Tesla's growing footprint, the country appears poised to dominate the EV industry.
Since the early '90s, China has ramped up its annual automobile production capacity. In 2001, after joining the World Trade Organization, it increased its production significantly, and today, based on 2019 research from the global trade group, International Organization of Motor Vehicle Manufacturer, or OICA, and 2020 research from Statista, China remains the world's forerunner, producing nearly 26 million cars in 2020. Now, the focus is on scaling electric vehicle manufacturing, producing autos with the latest technology.
Host Daniel Litwin, the voice of B2B at MarketScale, was joined by Qasim Khan, Deputy Manager of EqualOcean, a China-focused investment research firm with a concentration on China's innovation, to talk about the investment policies that have allowed the country to scale its booming EV production, plus what the future holds for China and the global supply chain.
In his role at EqualOcean, Khan oversees the coverage of the auto and consumer sectors. Litwin hosts and produces podcasts with industry and thought leaders. Together they offer a world of insights on the topic of China's EV expansion.
"If we look at action specifically around the EV market, much of China's recent market growth could be attributed to China's Climate Policy policy action to encourage EV use and manufacturing," said Khan, referring to initiatives such as EV consumer subsidies, new energy vehicle mandates and credits, and over 500,000 public EV charging outlets.
And since 2018, China has moved its auto production industry onto the world stage, allowing international players like Tesla, Volkswagon, and BMW to expand their manufacturing footprint in China.
Questions remain as to how China is positioning itself to maximize those investments, and whether more international partnerships are on the table.
Latest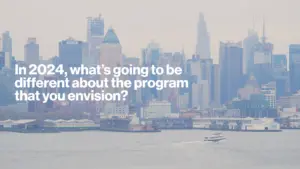 December 1, 2023
In the dynamic telecommunications landscape, Verizon's Partner Network continues to evolve, adapting to new trends and opportunities. For another segment featuring Mark Tina, VP of Indirect Channel Distribution and Channel Chief at Verizon Business Group, he explores exactly what types of significant changes and advancements the Verizon Partner Network will see in 2024. In this […]
Read More