Hoplo by Spartan: Revolutionizing Commercial Fleet Safety with Cutting-Edge Radar Technology
In the fast-paced world of commercial fleets, safety is paramount. For over fifteen years, collision warning radar has been a reliable companion for truck drivers, but it has struggled to keep up with evolving needs. The time has come for a breakthrough, and that's where Hoplo by Spartan steps in. Developed by defense engineers who played a vital role in building radar systems for the F-18s soaring through the skies and keeping our soldiers safe on the ground, Hoplo brings the same level of expertise and innovation to the commercial vehicle industry.
By harnessing the latest technology and software, Hoplo ensures the safety of truck drivers and everyone around them. Drawing on their experience with military aircraft, Spartan's engineers understand the urgency and precision required in such matters. They've taken that same mentality, that same dedication to excellence, and transplanted it from the skies to the open road.
Traditional radar systems often suffer from target fixation, disregarding new objects entering a driver's blind spots. Hoplo, on the other hand, boasts multi-object detection capabilities that provide invaluable situational awareness. Whether it's detecting a motorcycle stealthily approaching during a backup maneuver or keeping an eye on nearby vehicles, Hoplo's intuitive reporting enables drivers to navigate with a heightened sense of security. By minimizing blind spot collisions, Hoplo safeguards fleets, drivers, and the communities they serve.
If you're eager to equip your fleet with the cutting-edge capabilities of Hoplo by Spartan, reaching out to them is the first step. Their team is ready to collaborate with your OEM, trailer upfitter, or aftermarket reseller to ensure seamless integration of the radar system into your fleet. Spartan's commitment to excellence extends beyond providing the best radar technology—it encompasses superior customer service and comprehensive solutions tailored to your specific requirements.
Latest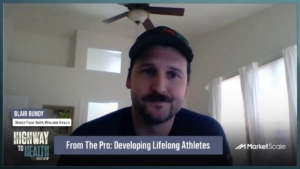 September 20, 2023
Blair Bundy, the Director of Player Health for the Milwaukee Brewers, recently shared his insights on the importance of nurturing lifelong athletes from a young age. He emphasized that the ultimate goal for children participating in sports is not just about winning games but about fostering physical and mental resilience. Such individuals lessen the strain […]
Read More