How a New Bill Will Protect EV Buyers and Automakers
Energy expert Michael Davies of Green Econometrics checks in with his thoughts on a new bill introduced by U.S. Reps. Terri Sewell (AL-07) Emanuel Cleaver (MO-05), and Eric Swalwell (CA-15) which would ensure that car buyers and automakers in the United States—and particularly those in Alabama—may immediately and fully benefit from the cost-cutting and job-creating provisions of the Inflation Reduction Act (IRA).
Michael's Thoughts:
"Hi, I'm Michael Davies. I'm an analyst with Green Econometrics, and I'm here to talk briefly about the Affordable Electric Vehicle Act for America. The implications for EV and hence energy transformation. The bill was recently introduced by Senator War knock up Georgia to allow virtually all electric vehicles in the US eligible for the tax credit.
The bill would help facilitate EV. And energy transformation by expanding EV production in the us revisions to the inflation reduction Act would allow material and component sources to other countries as opposed to just specifying countries that have a free trade agreement with the us.
Those include Canada, Chile, and Australia. China currently dominates EV production. They are the leading player in battery material processing as well as in battery production. The US needs domestic production and the technical skills to compete with China. Given the political environment, we are not sure that this will pass."
Latest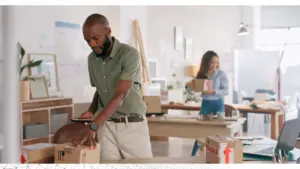 November 29, 2023
While the logistics industry often gravitates toward cutting-edge technology, Wesley Boyce, an Assistant Professor of Practice in Supply Chain Management and Analytics at the University of Nebraska-Lincoln, brings to light the enduring significance of radio communication. In a world enthralled by digital innovation, he argues that the simplicity of radios could be their greatest […]
Read More