Listen: Uber Hires Former NTSB Chairman
Uber technologies has hired the former Chairman of the U.S. National Transportation Safety Board, Christopher Hart, as part of the company's efforts to correct its safety processes, after the fatal pedestrian accident involving one of their self-driving vehicles in March.
The accident that led to the death of Arizona pedestrian, Elaine Herzberg, was caused by a software fault that instructed the vehicle to ignore the pedestrian. The avoidance protocol normally applied in that instance was not active at the time of the accident.
The system processes data gathered by its LIDAR, radar, and cameras to determine if an object in the road is a threat to the vehicle and is supposed to respond accordingly. This should lead to avoidance of pedestrians and other vehicles, but, not, for instance, a plastic bag on the roadway.
Christopher Hart will act as an advisor to assist Uber in its complete self-driving vehicles safety program review, as well as its overall safety culture.
Latest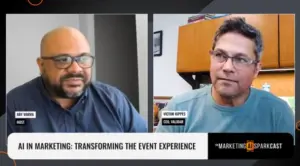 November 28, 2023
AI has been gradually changing the landscape of event technology at a very rapid pace. In an industry where staying ahead of technological trends is crucial, AI's impact on marketing and event management has become increasingly significant. As witnessed in the rise of account-based marketing and enhanced personalization, AI is effectively reshaping how events […]
Read More