 Educational Innovations
Welcome to Educational Innovations, a podcast from eSchool News exploring Transformations in Education. We'll discuss how education leaders are responding to covid-19, the future of schools, and the silver linings from the disruption of hybrid and remote learning.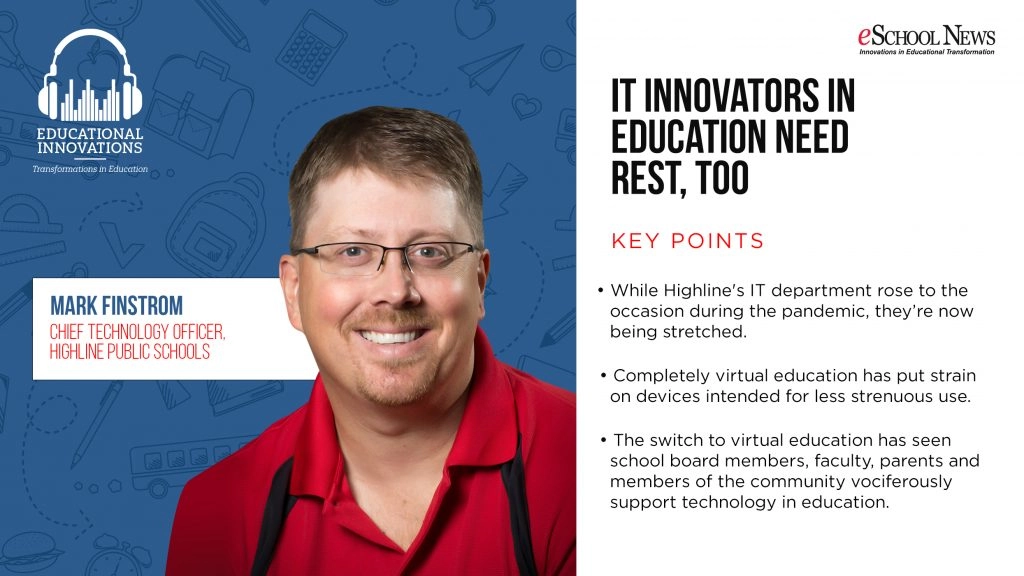 IT Innovators in Education Need Rest, Too
Virtual or hybrid education has been a blessing during the COVID-19 pandemic. When it's a risk to gather and parents may not feel comfortable sending their children to a classroom, technology has allowed classrooms to take place virtually. Making sure teachers can teach and students can learn and that they have the devices and network […]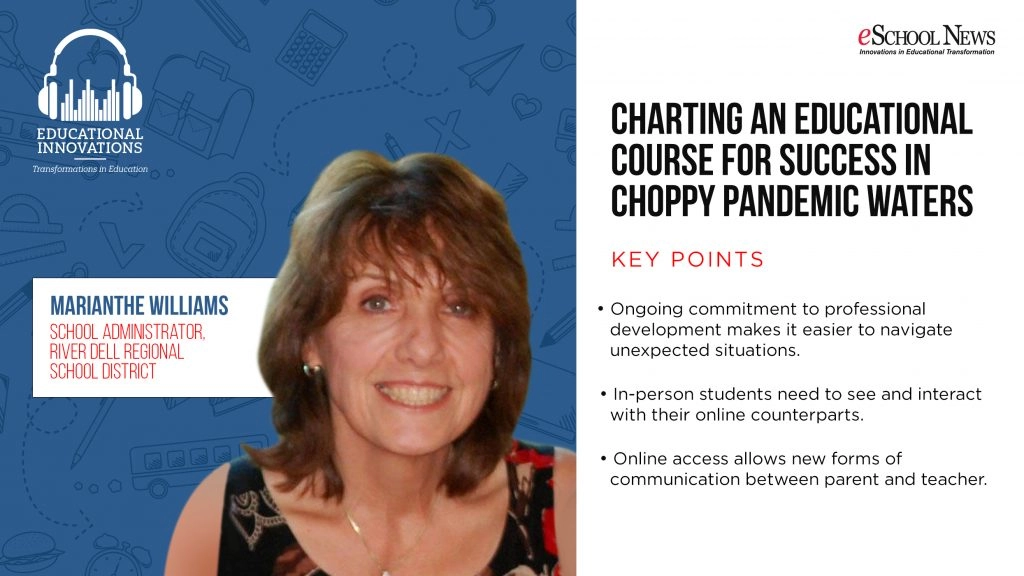 Charting an Educational Course for Success in Choppy Pandemic Waters.
Marianthe Williams, School Administrator and Director of Technology for the River Dell Regional School District in Oradell, New Jersey, took a journey back in time to March of 2020 to help break down her district's response to the COVID-19 pandemic. Call it good fortune, or maybe just innovative planning, but the River Dell School District […]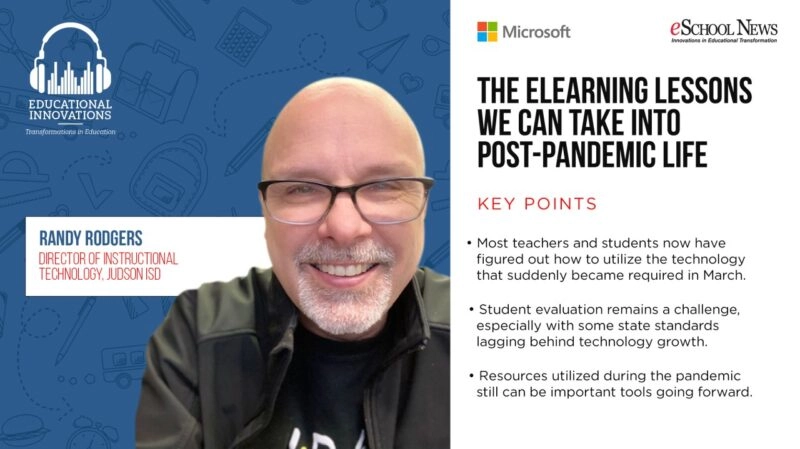 The eLearning Lessons We Can Take into Post-Pandemic Life
In March, most school districts were sent scrambling when the start coronavirus pandemic made it clear it was not wise to conduct school on campus – at least not in the traditional way. Some students are back in the physical building, while others are learning entirely remotely. But, with nine months of time to develop […]