Life in Polymers: Machining Plastics and Why Compression Molding Beats Out Extrusion
On the first episode of Life in Polymers, we're breaking down the basics of machining plastics, and specifically the differences between extrusion and compression molding. Both are ways that plastics are machined, but it's a different approach. To provide insight, we're joined by Jody Walker, Western Region Business Development Manager, and Paul Hanson, Eastern Region Business Development Manager of Westlake Plastics.
Professionals in the industry know: there are many challenges with machining plastics, most of which is felt by machinists that work primarily on metals. Not only is education on machining plastics sparse, but the techniques don't translate.
"Machinists have spent most of their time on training on metal work. Metal work doesn't translate to plastics. They are different materials," Hanson said.
However, the industry has seen a strong trend in replacing metal with plastic. It's lighter weight, more cost effective, and for some industries, it's even "stronger."
"In industries where corrosion is an issue like the food processing industry, plastic actually works much better, as it can deal with water and other chemicals better than metal," Walker said.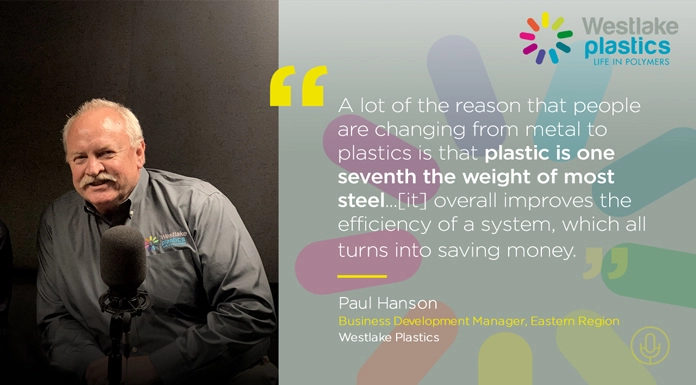 This trend means there is demand for machined plastics. Extruding acetal plastic parts has been the traditional way to create them, but it isn't always effective.
"When a sheet of plastic is extruded, there are internal stresses. When a strip is cut from the extruded sheet, the part will curl. That's a real problem for fabricators. Much of the time when these parts are installed, they won't lay flat and can fail inspection," Hanson said.
Hanson and Walker argue that compression molding is an alternative that more machinists need to consider. Though the process used to have barriers of high pricing, compression molding has become an accessible option for manufacturing plastic parts. Not only that, on average, the process is more reliable than extrusion. There is much less stress, and cuts lay straight when made.
Listen to the podcast to learn more about Westlake's own compression molded plastic, Pomalux, which Hanson and Walker say delivers a unique and superior product to machine.
For the latest news, videos, and podcasts in the AEC Industry, be sure to subscribe to our industry publication.
Follow us on social media for the latest updates in B2B!
Twitter – @AECMKSL
Facebook – facebook.com/marketscale
LinkedIn – linkedin.com/company/marketscale
Latest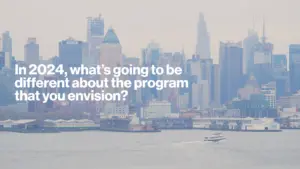 December 1, 2023
In the dynamic telecommunications landscape, Verizon's Partner Network continues to evolve, adapting to new trends and opportunities. For another segment featuring Mark Tina, VP of Indirect Channel Distribution and Channel Chief at Verizon Business Group, he explores exactly what types of significant changes and advancements the Verizon Partner Network will see in 2024. In this […]
Read More