The Benefits and Nuances of Integrated Design
The Lucile Packard Children's Hospital Stanford, which just opened its doors in December 2017, was a labor of love and cooperation. Breeze Glazer of Perkins+Will Architecture explains that the project, which took many years to design and construct, created personal and professional bonds among the professionals, and as the design developed, it became clear the importance of the "twin ideas of trust and relationship building."
The hospital's goal was to be the most sustainable hospital in the world. In addition, it was designed to have a positive impact on health, which Glazer argues is the opposite of how many hospital designs are conceived and constructed. The team recognizes that the hospital is a second home, and its comfort and healing should be a central goal, especially in the case of chronically or terminally ill children. Such a design, he realized early on, requires a previously unheard-of level of integration.
Breeze stated, "A few of our decisions were instrumental in shaping the hospital's precedent-setting sustainability profile. We hope they give some ideas to any HVAC-minded readers—healthcare facility directors and beyond—who have a chance to impact their own operations."
One of those decisions is critical schematic design collaboration. One team member created an energy model to help analyze the benefits of several options, and this occurred early in the schematic design phase. Displacement ventilation systems were another critical factor. Their integration offered a huge reduction in energy consumption and increased comfort care and wellness. And finally, integrating these features into the architecture was a primary goal. This task requires creative methods for placement and even "hiding" of certain features into the structure itself.
While the project took many years and countless hours of collaboration, the effort, according to Glazer, is worth it to improve the quality of life and medical care for the children who visit this hospital each day.
Read more at Building Design + Construction
Latest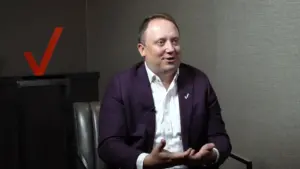 December 1, 2023
For a special episode of The Verizon Partner Network the focus was on the considerable role of partnerships in the Verizon Partner Program and the leaders shared their perspectives on the initiative. Their conversation brought about a lot of thought-providing context on the evolving telecommunications landscape. In today's era, collaboration and integration are key to […]
Read More