The Resiliency of the Hospitality Industry
Jamie Bravo, General Manager of Hotel Bardo, a boutique hotel in Tulum, Mexico, joined us on Dirt Work to discuss the future of hospitality, picking up from a previous Dirt Work episode conversation when Global Architecture firm founder Scott Lowe said the future will be defined by hotels with less than 50 guest rooms.
Hotels are an ultra-operational form of real estate that have been hit hard by the coronavirus pandemic, which has accelerated many trends in the industry, including the trend toward smaller footprints.
Bravo attributes this trend to boutique hotels' ability to offer guests more of a local, emotional experience, as well as reduced exposure to COVID-19 impact, less infrastructure and overhead, and fewer rooms to rent to guests during slower times. In addition, location will be a major factor in hotel success during and following COVID-19, as current consumer preferences are to avoid major cities while traveling and to choose more resort-style destinations.
In Tulum, Hotel Bardo has seen an increase in the average length of stay from approximately three days to five driven by remote workers from more expensive markets like New York and Los Angeles that are seeking to work from vacation markets while away from the office. In other markets, hoteliers are getting creative – the Wythe Hotel in Brooklyn is converting hotel guest rooms into daily creative office rentals.
Bravo believes that the people of the hospitality industry are resilient and innovative and that the industry will bounce back in time.

Latest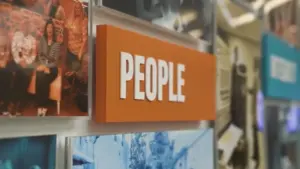 November 29, 2023
At IC System, the language of empathy speaks louder than the transactions of debt collection. In a compelling video feature, IC System's dedicated team casts a spotlight on their unique approach—combining heartfelt empathy with innovative solutions to navigate the often challenging landscape of financial obligations. IC System champions a path of compassion, delving deep […]
Read More