Experience Inspiration: 10 Interior Design Instagram Accounts to Follow
Inspiration for your home's design and style is easier than ever to find, especially in the digital world. When you start your design and decorating process, where do you find ideas? More than likely you're going online, and the best place for visual stimulation is Instagram, where you'll find lush, colorful and striking photos of home designs. To freshen up your feed, we've put together a list of the best home décor Instagram profiles.
A few simple clicks around Instagram, and you'll find unique ideas for just about every spot in your home. Whether you're designing a space for the first time or giving your abode a refresh, there are some outstanding publications and famous interior designer Instagram accounts worth following. From sleek and contemporary to rustic and charming, you'll experience inspiration when you view these Instagram pages.
Domino Magazine
Get ready to be wowed with the striking images that Domino Magazine posts. They are filled with rich and vibrant colors, giving you ideas on how to blend and complement. They focus very much on the details—from how to decorate your walls to finding the perfect accents for your rooms.
Check out the Domino Magazine Instagram
Martyn Lawrence Bullard
Renowned designer Martyn Bullard doesn't disappoint on Instagram. His page is filled with luxurious ideas influenced by the East. Bullard exclaims he's a "lover of beautiful things," which is evident in every image he captures. If you love color and elaborate design, you'll love this Instagram.
Bullard uses Caesarstone in many of his designs including the 2018 House Beautiful Kitchen of the Year.
Follow Martyn Bullard Instagram
Nigel Barker
Photographer and designer Nigel Barker is well-known for his style. Take a look at his Instagram images where he shares furniture from his new collection. Think contemporary, neutral and gorgeous. Barker is one of our favorite designer influencers.
Explore Nigel Barker on Instagram
Architectural Digest
Architectural Digest has the been the design authority for decades, and their Instagram is full of carefully curated images from the magazine's features and more. Find everything from a blue kitchen to the mix of eclectic and grand. With so many textures and layers, you'll spend hours mesmerized.
View the Architectural Digest Instagram
Elle Décor
Described as fashion for the home, the Elle Décor Instagram is breathtaking. The images and angles offer so many intriguing ideas for almost any space in the home. From traditional and ornate to contemporary and sparse, Elle Décor shares images that are easy to inspire.
Discover the Elle Décor Instagram
Studio Ashby
New on the scene, this British designer is getting attention. Expect bold colors and stunning finished works. You'll also see how to design for city life.
Take a Look at Studio Ashby Instagram
Eye Swoon
You will eye swoon too when you venture into the profile of Athena Calderone. The interiors from her renovation and beach house set the stage for you to find exciting ideas you can translate to your home.
Fall for the Eye Swoon Instagram
Ashe Leandro
The interior decorating team of Ariel Ashe and Reinaldo Leandro offer you a glimpse into some of the homes they've designed for celebrity stars such as Kristen Bell and Naomi Watts. The projects highlighted are worth snagging.
Felix Forest
Forest is well-known as being one of the industry's most prolific designers. Enjoy his Instagram feed for hours, zipping through one-of-a-kind designs that you'll be eager to try out in your home.
Justina Blakeney
There's no shortage of eye candy on Justina Blakeney Instagram. Her work blends energy and sophistication, and she's never afraid to play with color. We can't get enough of her dazzling feed.
Experience Justina Blakeney on Instagram
Your feed will never be bland when you follow these interior design Instagram accounts. Each day you'll find new ways to experience inspiration. Our own Instagram is an integral part of our digital footprint. Because what we do is visual, sharing images of our work, product and collaborations are all there for you to experience. Be sure to follow us for your daily dose of inspiration.
Latest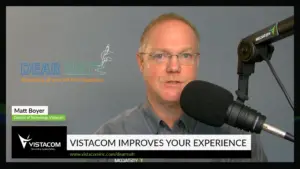 December 11, 2023
In a time when the AV industry supply chain faces unprecedented challenges, understanding its current status and future trajectory is crucial. In this week's segment of "Dear Matt," presented by Vistacom, host Matt Boyer, the Director of Technology at Vistacom, brings his over 30 years of experience in the audiovisual industry to the status […]
Read More