INTRODUCING KITCHEN TRENDS – A NEW BOOK BY CAESARSTONE
In our new book, Kitchen Trends, we explore kitchen and tech innovations that will shape this year's home design. The book offers key insights into lifestyle and cultural trends in architectural and interior design. Each of the four stories features Caesarstone surfaces alongside textiles, woods, metals, and other trending designs and materials.
The Kitchen, Today
The book opens with a brief discussion of the contemporary kitchen and how it has evolved in design, technology and functionality in response to cultural trends, social norms and scientific advancements. These pages prepare the reader for the journey of four stories by offering an overview of how Caesarstone envisions the possibilities of the kitchen today.
Timeless Classic
In this story of renewed modernism, readers visit history revived in simple geometric and architectural forms and a humble color palette. This style features the classic look of veined marbles, colonnades, and tactile fabrics, creating a curated aesthetic "reminiscent of museums where stylized collections of objects bring still-life paintings to mind."
Textures and shapes tell this story, with the neutral color themes of deep greens and subdued pinks adding the finishing touches to the union of old and new, for a careful balance of opposing energies.
Urban Industrial
While the industrial trend has been long-running, it's now taking an "urban and yet increasingly poetic" direction with its heavy materials softened by light, muted colors such as dirty pink, hazy blue and copper green. Concrete and stone tell this story of sturdy design with elegant contours.
A new experiment with an established style, Urban Industrial blends rugged textures with smoother oxidized metals and understated tones to reflect a move away from traditional hard lines of the past without forgetting those roots.
Calm Luxe
Characterized by paring back to the essentials, calm luxe embraces minimalism in a cluttered world. Its simple functionality serves as the calm in the midst of the storm of modern life. Less is more in this sanctuary of quiet sophistication. Muted powdery tones, pale wood, and white stone create a living space with simplicity at its core.
With its "barely there" look and feel, distinct lines must tell the story, and details dominate.
Wild Living
This is a place where natural materials meet technological advances. In response to the yearning for authenticity in today's culture, materials, colors and shapes are drawn from the earth. This raw and untamed story evokes a visceral response. Fiery orange and deep forest brown paint a picture of urban farmers in community with the soil. Featured materials include terra cotta, clay, and sand and earth composites, to bring the outdoors in.
Caesarstone's story is one of innovation. This groundbreaking book exemplifies this quality. In the drive to generate new ideas and create radical new designs, Kitchen Trends reflects the concepts that dwell in the soul of the company. To learn more about Caesarstone and Kitchen Trends, visit the website today.
Read more at caesarstoneus.com
Latest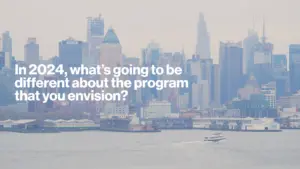 December 1, 2023
In the dynamic telecommunications landscape, Verizon's Partner Network continues to evolve, adapting to new trends and opportunities. For another segment featuring Mark Tina, VP of Indirect Channel Distribution and Channel Chief at Verizon Business Group, he explores exactly what types of significant changes and advancements the Verizon Partner Network will see in 2024. In this […]
Read More