MarketScale Mornings: Is the Future of Manufacturing 'Made In America'?
The manufacturing supply chain has become a completely global ecosystem. With that comes a wealth of trading partners, suppliers and customers, many of which have a helping hand in keeping prices low.
However, international partners bring with them geopolitical forces that can throw a wrinkle in an entire business stream.
Such is the case currently with American companies doing business with China. Steep tariffs have made some businesses find new international partners or consider bringing manufacturing home.
While there is uncertainty abroad, the landscape is changing at home in the United States as well. Particularly with sustainability, where states are increasingly requiring companies to adhere to stricter guidelines in order to do business.
KPS Global COO Tom Marcy and SVP of Sales and Marketing Sean McGrann know the impacts of these tariffs and regulations on the steel industry. KPS is a manufacturer of insulated panel systems and a supplier of aftermarket parts and replacement equipment.
The two joined MarketScale Mornings to discuss how businesses deal with an ever-changing trade and manufacturing landscape. They also spoke about what impact this might have on end-users.
"What attracted companies overseas in the past, those dynamics have changed quite a bit," McGrann said.
Technological advancements may be helping manufacturers circumvent the threat of tariffs by lowering the cost of production and bringing jobs back to the United States, but it is still a time of uncertainty for steel-based companies, and one that will not be navigated successfully without careful consideration.
Watch the full show above. MarketScale Mornings airs every Thursday at 8 a.m. CT. Tune in next week for a special show on Tuesday, July 2nd at 8 a.m. CT.
Latest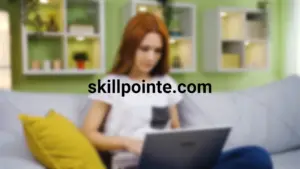 November 30, 2023
Adopting an entrepreneurial mindset is increasingly essential in today's diverse professional world. This approach, emphasizing resilience and innovation, is applicable in various careers, encouraging individuals to see opportunities in challenges and to think beyond conventional methods. SkillPointe recognizes the importance of aligning this entrepreneurial spirit with career aspirations. The organization assists individuals in transforming […]
Read More