NeoCon Celebrates 51 Years of Commercial Design This Week
For the fifty-first year, NeoCon returns to the Chicago Merchandise Mart to showcase the best of the commercial design world. This year's edition is currently underway and concludes on June 12.
According to the conference website, 500 leading companies and more than 50,000 professional designs are in attendance this week. Tomorrow's final keynote address, "Do No Harm: The Role of Design in Complicated Times" will be presented by Liz Ogbu, Founder & Principal of Studio O in New York.
UPDATE: 12:17 p.m. CST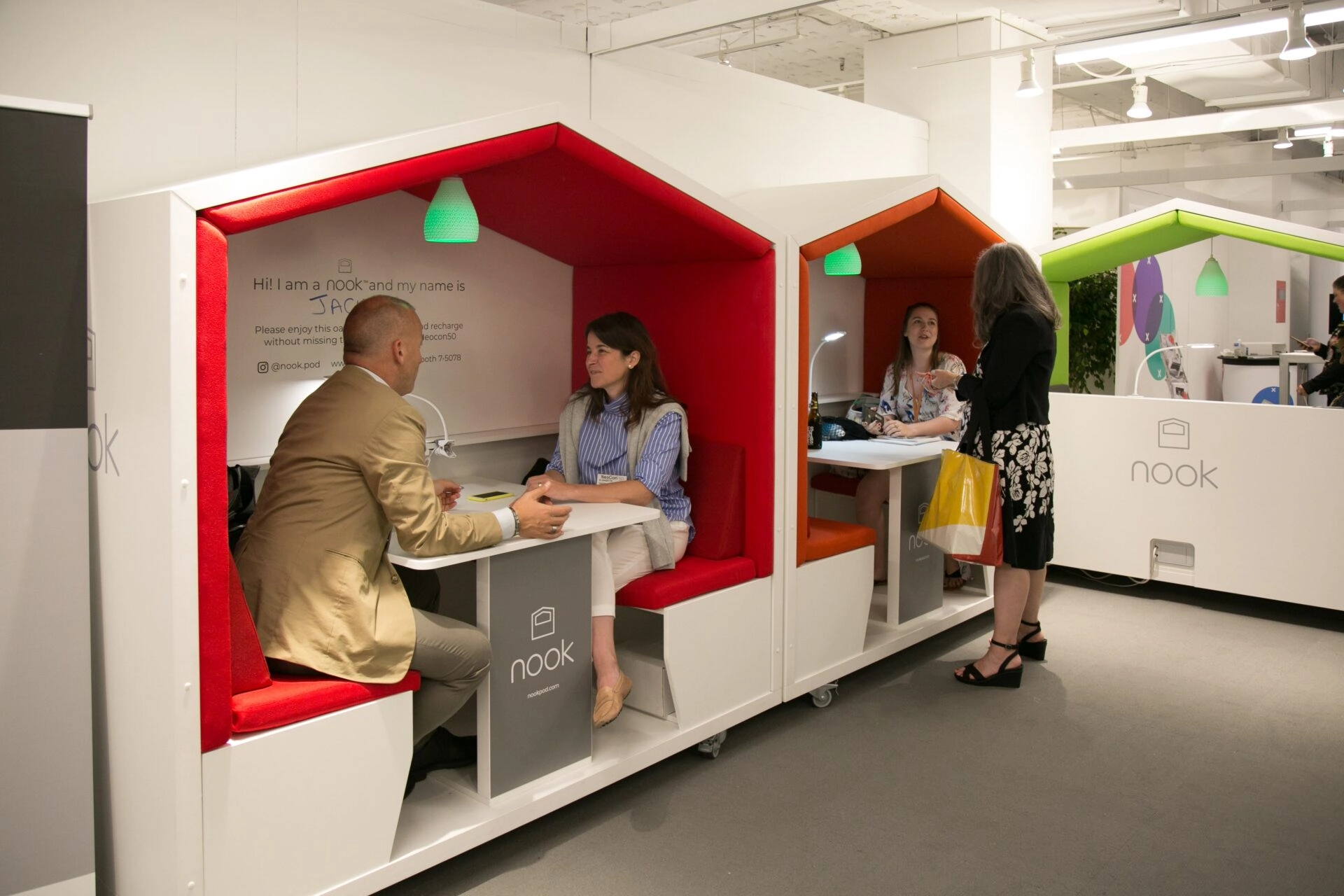 The above photo comes courtesy of NeoCon.
UPDATE: 10:14 a.m. CST
Beata Klecha, VP of Marketing at Element Designs, has been checking out the show floor this morning and photographing some of the most compelling and innovative exhibits in her eyes.
Below is a black matte and wood office setup by Geiger. Klecha was particularly impressed by the dark gray heather tack board. Black matte continues to be a prominent design trend in 2019.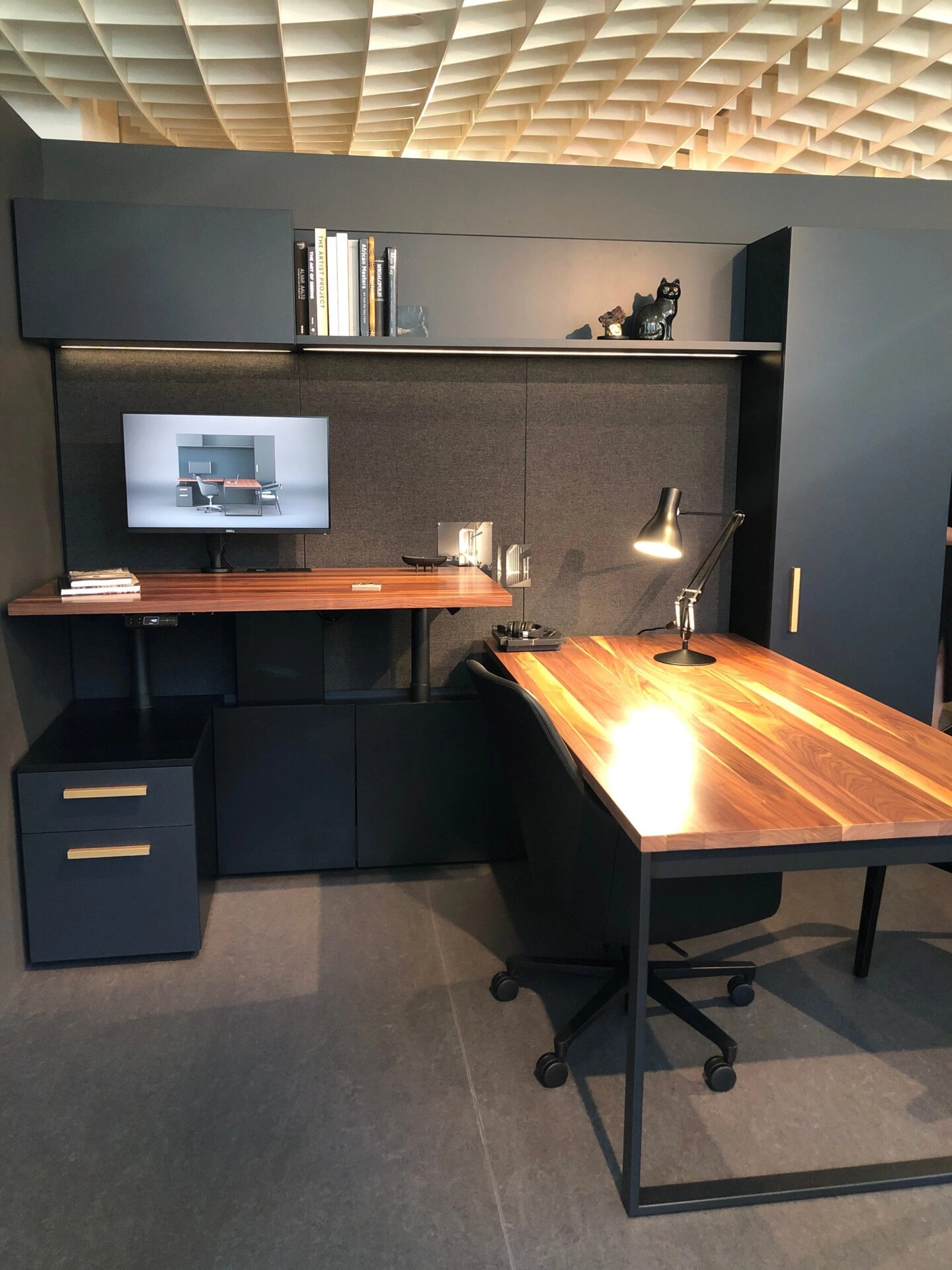 The next picture submitted by Klecha features new occasional tables by Studio TK in various metallic finishes. According to Element Designs, these finishes are one of today's primary design trends, with growing prominence in kitchen, bath, living and bedrooms across the world.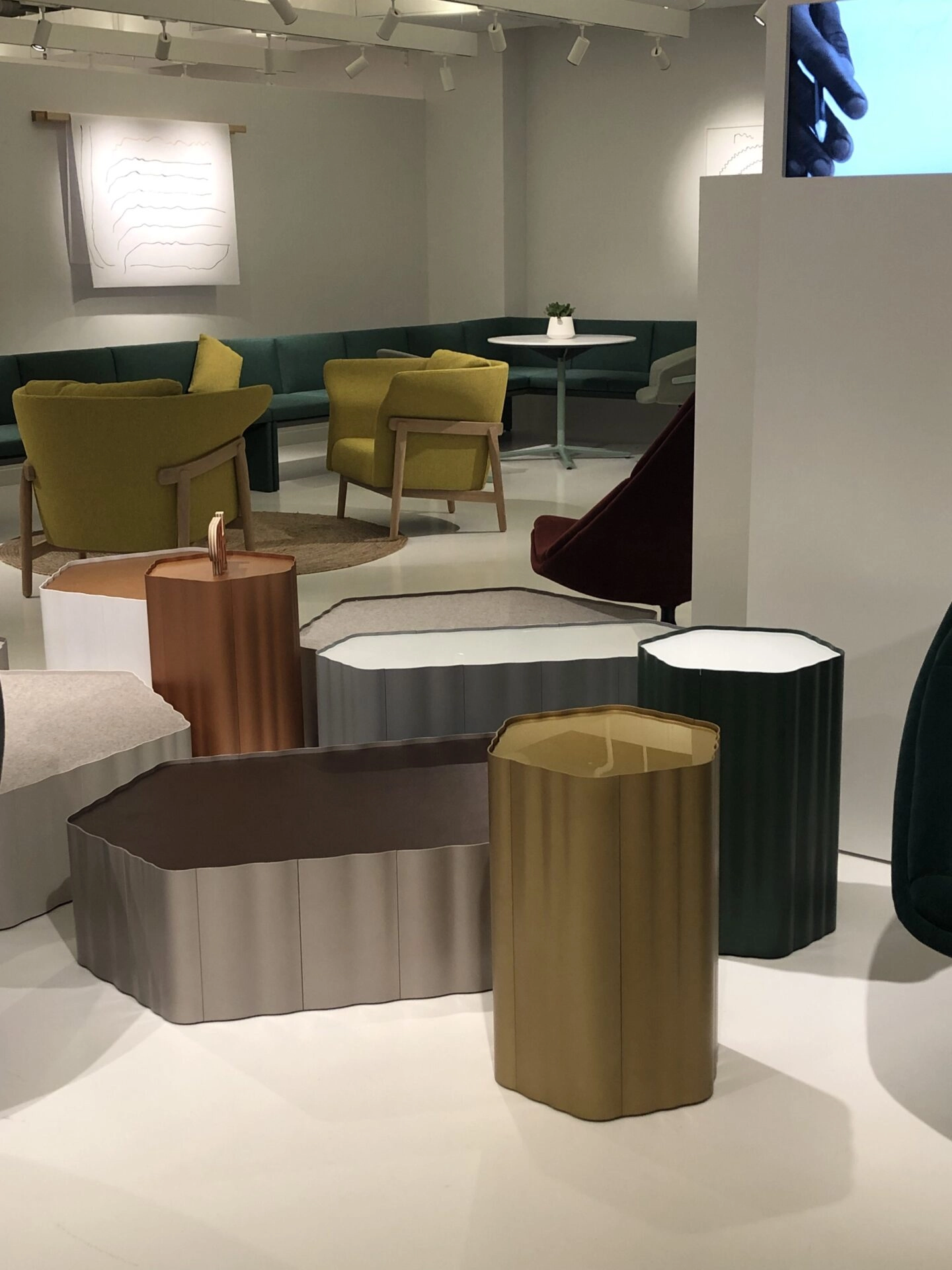 Klecha also photographed the below image of a HermanMiller Eames lounge chair, inspired by the classic Vans checkerboard print. The famous shoes are seen beside the chair here.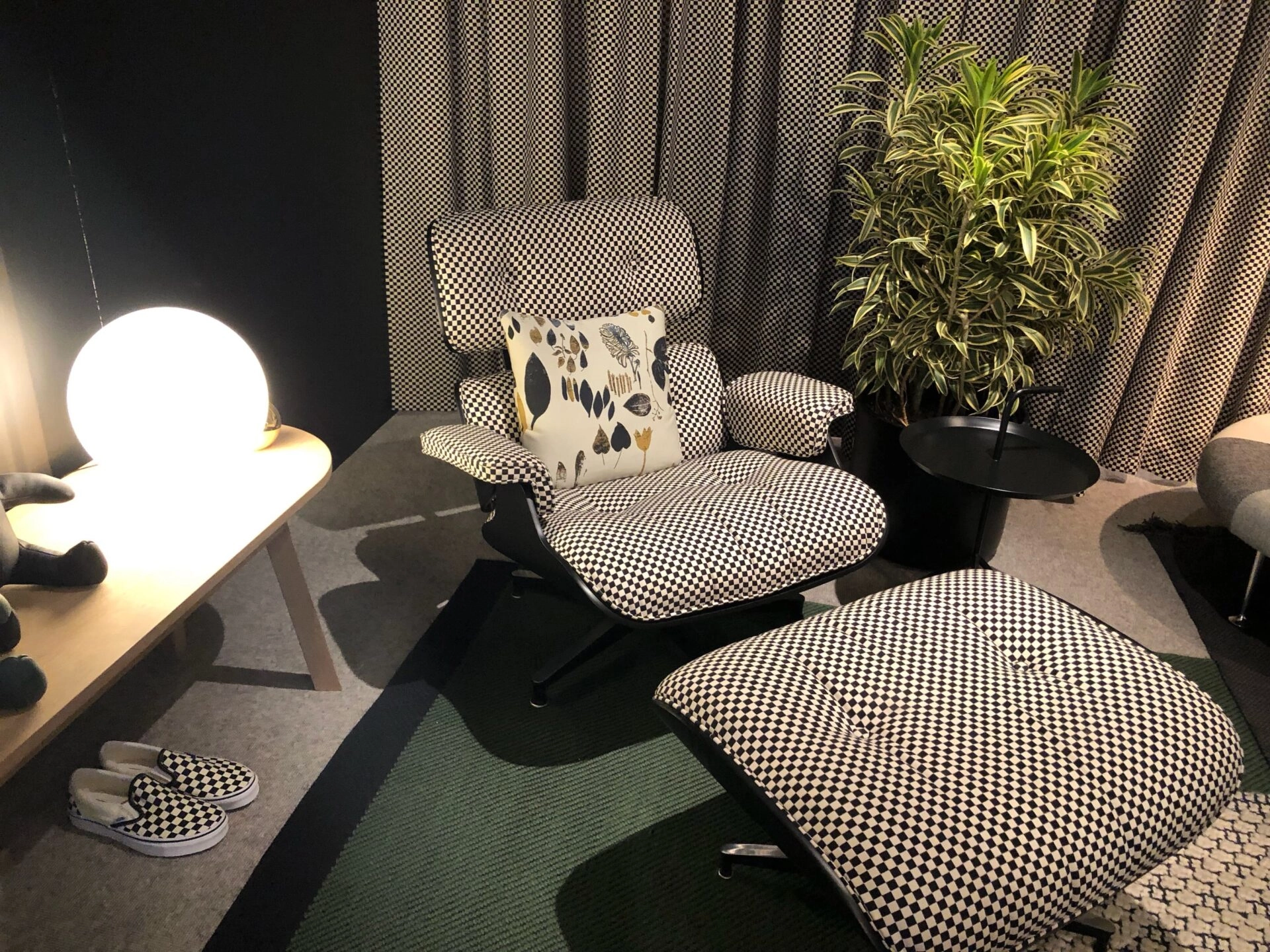 Terry Coffey of Draper Inc. submitted to MarketScale this photo of one of the company's commercial window shade products.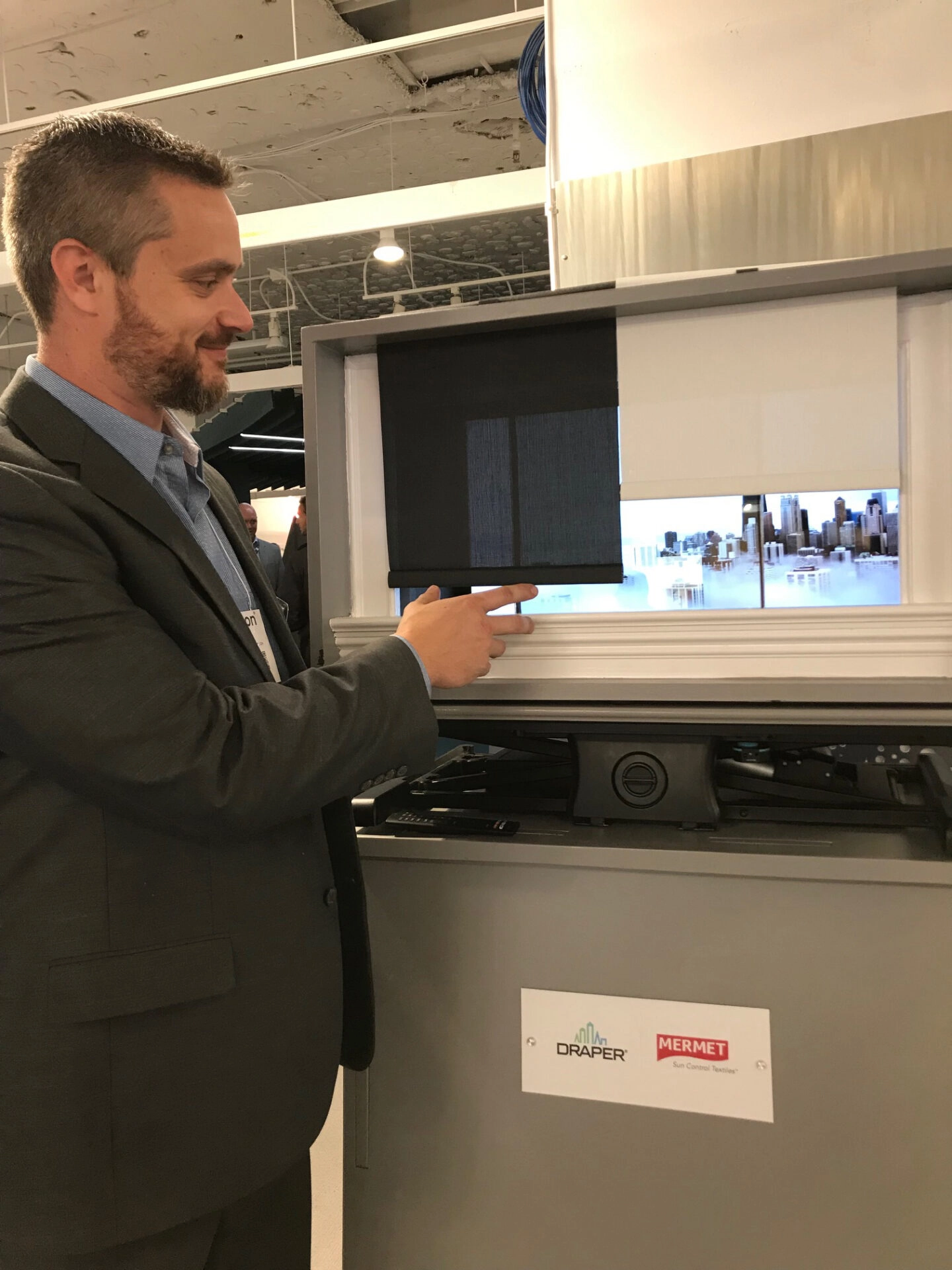 Stay tuned for more product images and demonstrations from the show today and tomorrow and plenty more perspective from NeoCon 2019.
For the latest news in the world of architecture and design, head to our industry page and sign up for our weekly newsletter!
Latest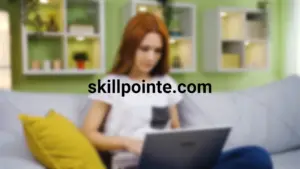 November 30, 2023
Adopting an entrepreneurial mindset is increasingly essential in today's diverse professional world. This approach, emphasizing resilience and innovation, is applicable in various careers, encouraging individuals to see opportunities in challenges and to think beyond conventional methods. SkillPointe recognizes the importance of aligning this entrepreneurial spirit with career aspirations. The organization assists individuals in transforming […]
Read More