POLYGON'S PROACTIVE SOLUTIONS KEEP BUSINESSES ON TRACK
Unexpected changes in temperature, humidity, and foreign particles in the air can wreak havoc on construction, manufacturing, and logistics operations. These changes in the working environment can result in costly process delays or even halt a project altogether. Fortunately, companies can avoid these consequences by taking a proactive approach to climate control.
Polygon knows that it is better to be proactive than reactive when it comes to keeping operations moving forward. By employing advanced monitoring and climate control equipment, Polygon prevents and provides relief from extreme conditions when your business needs it most.
Climate Control for Construction Jobs
Construction timelines are extremely sensitive to adverse climate conditions. For example, high humidity and low temperatures can prolong the drying time for painting, drywall mud, and finishes. In order to apply additional coats, the base layer must be completely dry. Elevated moisture in the air combined with cold weather and poor air flow can stall this process almost entirely.
Similarly, as a concrete slab is poured, or a house is framed, rainy conditions can dampen essential building materials that must be dried in order to proceed. Applying costly vapor sealers or waiting for the weather to dry the wood and other building materials is just not an option to keep the work on schedule.
Being prepared for these conditions means taking a proactive approach to climate control. Polygon has custom engineered dehumidification equipment design to remove moisture from the air to ensure building materials are dry and ready for use. Dehumidifiers can combine with heaters, additional airflow, and silica particulate removal for a complete climate control solution that helps keep personnel safe and the job on schedule.
Remote Monitoring for Manufacturing Facilities
Manufacturing facilities are prone to climate control issues that can result in extensive downtime. Machinery and personnel require a suitable environment to work safely. Also, the presence of excess humidity and rising temperatures can compromise production. If the HVAC system breaks down unexpectedly, having a climate control solution in place will prevent a lengthy and costly shutdown.
In order to detect a major climate issue before it's too late, Polygon offers climate monitoring solutions that can measure changes in temperature and humidity to enable a proactive climate control response. These systems can even be monitored remotely to alert Polygon climate control experts for a rapid response that will keep production going strong and avoid costly shutdowns.
Customized Climate Solutions for Logistics
Maintaining the proper climate for goods during transportation and storage is a challenge for the logistics industry. Sometimes items must stay frozen or be contained in low humidity environments in order to avoid waste or loss. This is a tremendous responsibility for third-party logistics companies who must ensure that goods are stored and moved properly. Proactive planning for unexpected system failures or extreme conditions can prevent widespread damage to inventory.
Polygon has the expertise to design and implement customized climate control solutions to suit any need. Whether inventory in storage must remain cool and in a low moisture environment or goods in transit need to stay frozen, Polygon knows what it takes to prevent adverse conditions from causing inventory damage.
Polygon is Always on Your Side
As an industry leader in climate control, Polygon has the expertise to deliver proactive solutions that can prevent costly schedule delays, shutdowns, and material loss for the construction, manufacturing, and logistics industries. By utilizing advanced monitoring and climate control technology, Polygon can provide temporary climate control to keep your business on track.
Click here to learn more about Polygon and our team of climate control specialists!
Latest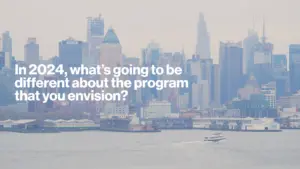 December 1, 2023
In the dynamic telecommunications landscape, Verizon's Partner Network continues to evolve, adapting to new trends and opportunities. For another segment featuring Mark Tina, VP of Indirect Channel Distribution and Channel Chief at Verizon Business Group, he explores exactly what types of significant changes and advancements the Verizon Partner Network will see in 2024. In this […]
Read More