Smart Homes and Making Energy Efficiency Easier, Which Means More Money For Sellers
Today's home buying market is highly competitive, and the requirements for buyers have shifted with modern culture. Two big issues for today's consumers are sustainability and smart technology in the home. And these expectations are defining the market in some key ways.
LEED, or Leadership in Energy and Environmental Design, is a certification administered by the U.S. Green Building Council that has become the global gold standard of high-performance design and construction for the built environment. This certification conveys that a structure utilizes sustainable and energy-efficient methods and exactly to what degree. LEED sets the bar high, and consumer expectations are evolving to align with these standards.
In addition, smart home technology is a critical factor in real estate investing. Smart thermostats and countless other sensor- and app- controlled devices and appliances are on pace to becoming the new normal. The smart home's ability to integrate with the sustainable home is really the ultimate goal, and the driving force behind developer and builder standards. Tech-savvy and sustainability-minded homebuyers are perhaps the most rapidly growing segment of the marketplace.
But this is not just about energy and cost efficiency. Resale value is a serious consideration in this trend. So, while LEED certification and smart technology are motivating factors for builders and developers, these qualities are highly desirable for investors of all types.
As a result, the experts agree that new homes equipped with smart tech and sustainable efforts are among the most sought after real estate in development. As such, it's critical for those in the industry to include a LEED accredited professional as well as a smart home consultant on the team, and the goal should be integration of these factors if the real estate professional hopes to remain relevant in today's evolving market.
Latest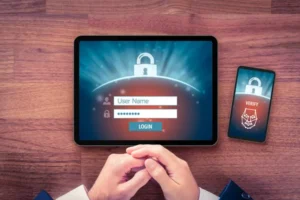 October 3, 2022
KEY POINTS: KEY POINTS: Attacks exploiting multifactor authentication are on the rise. Using MFA fatigue, attackers successfully breached Uber and Okta. Security measures like
Read more