Why Architects are Looking at the Future of Energy for Their Next Designs
Typical energy sources like gas have been recognized as having a negative impact on the environment. As a result, this has become the era of alternative energy sources. Cars, technology, and other everyday machines are increasingly developed with alternative energy in mind through the harnessing of wind, solar power, and other cleaner energy sources. Homes, however, have not adapted to the green revolution nearly as quickly.
Challenges of Adapting Homes to Use Alternative Energy
The state of California is known for being particularly conscientious of the need for alternative energy sources. Owed in part to high emissions levels and pollution, the drive for cleaner practices is intense. That is why climate hawk Justin Guay was surprised that electrifying his home was so difficult.
Guay lives in the San Francisco Bay area. When his family began making adaptations to use electricity instead of gas in their home, they were met with challenges like lack of rebates due to California state policy favoring gas.
A California energy commissioner, Andrew McAllister, explained that cost-effectiveness was part of the problem. McAllister told Greentech Media that because natural gas is more affordable, state policy will not change unless "the regulation is in the best interests of California broadly. We have to show that the benefits outweigh the costs."
What Some Home Adaptation Programs are Doing Successfully
Instead of adapting homes to run entirely on gas, some programs are encouraging residents to make cost-effective changes in steps they can afford. Frederick County, Maryland, for instance, ran a Green Homes Challenge (GHC) from 2011 to 2015. The program offered residents different tiers of green certifications.
The certifications offered by the GHC encouraged residents to take steps to:
Save energy
Reduce electricity bills
Retrofit parts of the home for energy-savings
Find sustainable transportation
Develop healthier waste management, cleaning, and other habits
Install renewable energy systems
Since these initiatives were tied to government incentives and mini-grants, the challenge of affordability and policy-conflicts was reduced.
The Need for New Home Construction to Implement Alternative Energy Use
The Sacramento Municipal Utility District (SMUD) has launched an All-Electric Smart Home project. Partnering with D.R. Horton, a national homebuilder, SMUD is offering high rebates, design help, and other incentives to encourage D.R. Horton and other builders to create All-Electric residential neighborhoods.
By reaching builders instead of homeowners, this program is taking a revolutionary approach to increase the popularity of homes run on cleaner energy sources. The builders are starting from scratch, which makes regulation measures easier and reduces the added costs of retrofitting and adapting older homes. Because builders are offered rebates, they are able to take ownership of developing effective construction practices for these smart neighborhoods.
Individual residents, through this program, don't come up against challenging state policies or the hardship of financing the switch to electrifying their homes.
What's Next in Alternative Energy Construction?
Although making all-electric, environmentally-friendly homes the norm is likely to take years, the recent trend of trying to implement and incentivize all-electric programs is speeding up the timeline. Internationally, countries are also beginning to make strides in creating greener construction processes. Across Scandinavia, for example, nations are developing all-electric construction equipment.
Rachel Golden, a campaign representative at the Sierra Club, a grassroots environmental organization, also explains that electricity is seen as an alternative, cleaner fuel source now that electricity is increasingly generated by solar power and wind. This trend is expected to grow, enabling more initiatives for all-electric smart homes.
For the latest news, videos, and podcasts in the AEC Industry, be sure to subscribe to our industry publication.
Follow us on social media for the latest updates in B2B!
Twitter – @AECMKSL
Facebook – facebook.com/marketscale
LinkedIn – linkedin.com/company/marketscale
Latest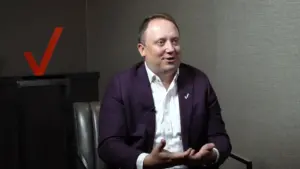 December 1, 2023
For a special episode of The Verizon Partner Network the focus was on the considerable role of partnerships in the Verizon Partner Program and the leaders shared their perspectives on the initiative. Their conversation brought about a lot of thought-providing context on the evolving telecommunications landscape. In today's era, collaboration and integration are key to […]
Read More