From Mushrooms to Masterpieces: Discover the Innovative World of Microtopia at Durkan
Mohawk Group's design director for the Hospital segment, Arnavez Barshan, invites viewers to experience the captivating HD 2023 booth at Durkan. This booth is carefully crafted to create an inviting and nurturing ambiance, prioritizing warmth and comfort. The spotlight is on the remarkable Microtopia collection, which delves into the fascinating world of fungi. Beyond its aesthetic appeal, Microtopia carries a profound message of sustainability, aligning with Mohawk Group's commitment to the "better for the planet" program and the creation of carbon-negative products.
In the pursuit of sustainable luxury, Mohawk Group's Definity collection sets a new industry standard, surpassing carbon neutrality. The design process for Microtopia involved exploring the cultivation of mushrooms at home and uncovering their innovative applications. These extraordinary pieces are not only visually stunning but also highly versatile, making them suitable for a range of spaces such as ballrooms, meeting rooms, and corridors.
The Microtopia collection's color palette is a seamless blend of beauty and subtlety, perfectly suited to its target market. With an anticipation of high enthusiasm from clients in Chicago, the design director eagerly awaits the reception of the entire collection. The HD 2023 booth at Durkan offers a captivating experience that celebrates design, sustainability, and the transformative potential of nature-inspired flooring.
Latest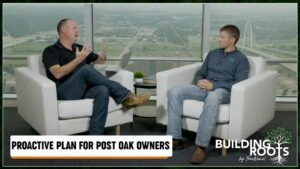 September 25, 2023
In this informative video, we delve into an exciting proactive program for post oak owners known as the TreeNewal Process (TNP). Join us as we explore how this innovative approach is revolutionizing tree care and nurturing healthier, long-lasting trees. Wes Rivers explains maintaining tree health is of paramount importance, and TNP offers a […]
Read More