Mohawk's Medella Series Redefines Resilient Flooring
In a significant development, Mohawk Group has secured the exclusive distribution rights for the highly sought-after homogeneous resilient sheet products in North America. These popular products, formerly distributed by another company, are now proudly part of Mohawk's Healthy Environments collection, specifically named Medella, Medella Hues, Medella Sheet, and Medella Well.
One standout product in this collection is Medella Well, an exceptional PBC-free sheet product that excels in performance and versatility, making it ideal for a wide range of applications. With its superior qualities, Medella Well has become a standard choice in medical facilities throughout North America, catering to the specific needs of the healthcare industry.
As sustainability continues to gain importance in the architectural and design community, environmental performance has become a crucial consideration for specifiers and end-users in the AMD industry. Recognizing this trend, Mohawk Group remains dedicated to leading the flooring industry, as well as the broader manufacturing sector, in environmental responsibility.
This exclusive distribution agreement not only reinforces Mohawk Group's commitment to providing high-quality, sustainable flooring solutions but also positions them as a frontrunner in meeting the evolving demands of the market. By offering top-selling resilient sheet products under the Healthy Environments collection, Mohawk Group demonstrates their unwavering dedication to creating healthier, greener, and more sustainable spaces for all.
Latest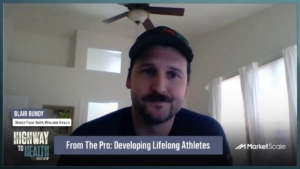 September 20, 2023
Blair Bundy, the Director of Player Health for the Milwaukee Brewers, recently shared his insights on the importance of nurturing lifelong athletes from a young age. He emphasized that the ultimate goal for children participating in sports is not just about winning games but about fostering physical and mental resilience. Such individuals lessen the strain […]
Read More