The Future of LEED Certification and Construction
LEED certification, or Leadership in Energy and Environmental Design, is a comprehensive rating system that green-focused companies aim for in the construction of their buildings. Abiding by the guidelines to meet this certification not only comes with the honor of being recognized as a company that places an importance on environmental safety, but also for social good of the future.
LEED buildings are responsible for contributing to a 25 percent decrease in energy usage, a 34 percent reduction in carbon dioxide emissions, and 11 percent in decrease in water consumption, per the USGBC.
Mike McCalley, a CMO and Transformational and Entrepreneurial Growth Operator in the industry says the benefits of LEED certification expands beyond just earning a plaque; there's a valuable gain and financial reward too.
"It helps companies create market differentiation, deliver on financial performance, it helps real estate companies attract better tenants, and it also helps companies manage their building performance and manage performance and operational performance better," said McCalley.
Companies that implement goals towards LEED certification also seek out Environmental, Social, and Governance, better known simply as ESG. This particular standard helps with the investments of these buildings, and what projects investors will look towards funding.
"From an investor perspective it really Helps you meet your ESG goals because it's providing a robust and globally recognized green framework," stated McCalley.
LEED is important today as it we move towards a more environmentally-conscious mindset, and improves the overall quality of life for a building's tenants and a reduction in the usage of harmful materials.
McCalley also added that companies that are LEED-certified have saved on costs. McCalley cited a three-year study, which found that LEED-certified buildings allotted savings of $1.2 billion in energy, $715 million in maintenance, and $200 million combined waste and management.
There is no question that there are advantageous benefits in being LEED-certified because in terms of longevity, a company will save millions and even billions of dollars on costs.
"Without a doubt, there's so many great things LEED can do for you," said McCalley.
Since the inception of LEED by the U.S. Green Building Council (USGBC), a lot of buildings erected since, have applied the necessary steps to be sustainable.
There are currently four levels of certification, which range from certified, silver, gold, and platinum, according to the Green Building Certification Institute, a sister group of the USGBC that manages LEED certification.
As of late last year, the USGBC announced that a total of one billion square feet of area was LEED recertified.
James Dyer, a Construction and Operations Manager, has seen how the changes of LEED certification transformed the construction industry. The positive effects of LEED certification have proven to be an extremely valuable asset in terms of product and life quality.
"The LEED program has led to many dramatic improvements in our everyday lives," said Dyer. "Many of the building materials used today … are now manufactured with no volatile organic compounds. By reducing  or eliminating [volatile organic compounds] in building materials and manufacturing, the release of off-gasses previously associated with these building materials has been reduced or eliminated, thus improving our indoor air quality."
The pros for the environment are an obvious statement that LEED-certified buildings lead in. So it should be no surprise that LEED buildings produced 50 percent less greenhouse gas emissions from water consumption, 48 percent less in solid waste, and five percent drop in greenhouse gas from transportation, shows data from the USGBC.
Studies also found that school buildings that were LEED-certified reduced energy by 33 percent, compared to school buildings that weren't LEED buildings.
Per the USGBC, LEED buildings not only save millions in costs, but improvements in various health aspects are also an important factor. Landlords reported less turnover in tenants, employees who work in LEED-certified buildings reported more productivity, and that increased productivity is due to a more temperature-controlled environment. Health concerns often caused by harmful building materials were also reported less, which in turn showed a decrease in employee call-out time. Overall, natural lighting, in addition to better air quality, improved the indoor functionality of the building, as well as its management and upkeep.
Along with maintaining sustainable principles, companies and landlords of these LEED buildings will attract more investors and can earn more income from rents or leases. According to the USGBC, LEED buildings rented 11 percent higher after certification. In addition to that, attracting and retaining tenants in a LEED-certified building is easier, too, as vacancy rates in these buildings are extremely low at 4 percent, compared to non-LEED buildings.
Latest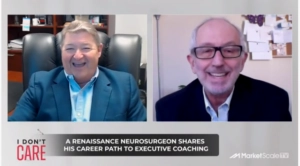 September 22, 2023
The healthcare industry grapples with an overload of information, patient safety concerns, and an increasingly digital landscape. This fact makes professionals who can bridge the gaps between various healthcare disciplines a precious commodity. In fact, according to the Healthcare Information and Management Systems Society (HIMSS), a lot of healthcare organizations and workers believe that […]
Read More