What Lies In Your Walls? Exploring the Healthy Alternative to Fiberglass Insulation
Today's consumers are more and more concerned with their health and the health of the planet, and their buying choices reflect these holistic values. Construction materials, like insulation, are no exception to the rule. Though fiberglass insulation has long been the industry standard, there are healthy and environmentally conscious alternatives that are upsetting the market. One such company is Havelock Wool, a San Francisco based small business offering wool insulation to eco-conscious consumers. Here to talk about Havelock Wool is the founder, Andrew Legge, along with a satisfied Havelock customer, Christine Treveloni.
"Whole Foods is growing, and McDonald's is shrinking," says Andrew, and this trend is what reinforces the notion that Havelock has real staying power in the market. Andrew says, "people are paying more attention to their health, and it starts with what you put in your body every day." Havelock customer Christine agrees as she explains what drew her to Havelock: healthy values, sustainable wool, and using natural materials in the construction of her home. Though wool is, at the moment, a costlier alternative to fiberglass, Andrew often asks clients the question: "Why are you trying to spend as little as possible on basically the whole reason you're building this structure—which is to protect you from the elements."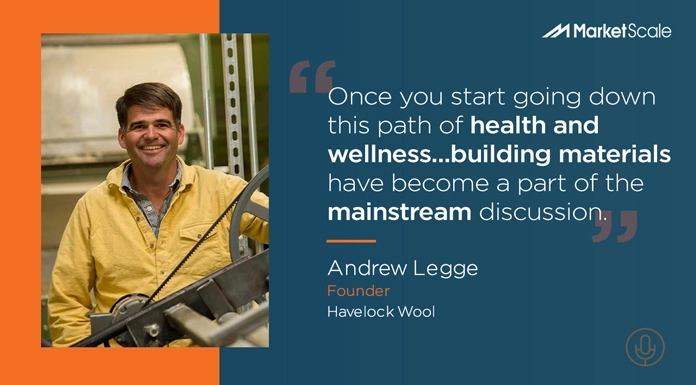 "Wool is the most dynamic fiber on the planet," says Andrew, and installing it in your home is an investment in the future, a future of rising temperatures and sustainability concerns. Smart consumers are driving the wave of wool in construction, wanting a healthier alternative to the harmful off-gassing of fiberglass. With wool's added benefits of managing moisture and purifying the air, it is only a matter of time before the market catches up to this natural alternative.
For the latest news, videos, and podcasts in the AEC Industry, be sure to subscribe to our industry publication.
Follow us on social media for the latest updates in B2B!
Twitter – @AECMKSL
Facebook – facebook.com/marketscale
LinkedIn – linkedin.com/company/marketscale
Latest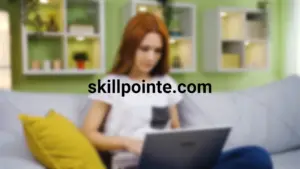 November 30, 2023
Adopting an entrepreneurial mindset is increasingly essential in today's diverse professional world. This approach, emphasizing resilience and innovation, is applicable in various careers, encouraging individuals to see opportunities in challenges and to think beyond conventional methods. SkillPointe recognizes the importance of aligning this entrepreneurial spirit with career aspirations. The organization assists individuals in transforming […]
Read More