Which Stone Countertop is Best for Your Kitchen?
A sizable portion of most kitchen spaces is comprised of countertop, which is where most of the action happens. Choosing the right surface for your distinct personality is crucial to long years of happiness in your home's central hub.
Stone countertops have long been popular due to their durability and diversity of visual appeal. Generally speaking, they are scratch resistant, hold up well to moderate heat and offer distinctive patterns and colors.
But that does not mean all stone countertops are the same, especially when comparing natural stone to engineered quartz.
Natural Stone Vs. Quartz
Photo: BK Interiors 2230 Linen
Natural stone tends to be harder and more brittle than quartz, making the engineered stone countertop more flexible and less prone to cracking, denting and chipping. Natural stone is also more stain-prone than engineered stone and is easily damaged by acid—even those found in citrus fruits and vinegar. When it comes to lifestyle, these differences are important.
Polished Finish for Sticky Fingers
Photo: Dunn Architecture Studio
For on-the-go families with children, your countertop choice needs to be one that is easy to clean and stands up well to activity and spills. Natural stone, such as marble, requires a lot of care. In fact, most natural stone countertop options will require regular sealing to protect them from damage.
In contrast, quartz is impervious to acid and staining. A quartz surface with a Polished finish would be best for parents with active kids, due to its ease of care. Caesarstone's Polished quartz countertops feature an elegant and highly reflective surface that is smooth to the touch. This finish emphasizes color and sets the tone for sophisticated spaces with its stunning luster. The sleek surface helps a room appear more spacious, adds luxury to interiors and boasts remarkable style and endurance.
Honed, Concrete or Rough Finish for Living Room Dwellers
4011 Cloudburst Concrete
For those whose trips into the kitchen are shorter and less frequent, other stone countertop options might be more fitting. In addition to Polished, a Honed, Concrete or Rough finish would be a good fit for this lifestyle.
Caesarstone's Honed finish is satiny with low sheen and a natural, less formal aesthetic. This finish exudes an organic appearance with low light reflection and is smooth to the touch.
A Concrete finish offers a soft earthiness with low light, and its textured surface brings a natural feel to the room.
A Rough finish has a distinctive, even coarser look and feel with low light reflection, inspiring a modern industrial vibe.
Due to the nature of the surface design in Honed, Concrete and Rough finishes, it is recommended that common household spills like liquid droplets and rings are dried immediately. Additional maintenance will be required.
Key Lifestyle Considerations
5143 White Attica
Lifestyle should be a key consideration in determining which stone countertop option is right for you and your family. The type of surface you choose comes with its own unique set of properties and needs. For example, someone wanting to live a more carefree life or someone short on time might feel frustrated trying to live with a granite or Rough finish quartz, as these countertops require extra attention.
Choosing the wrong surface means risking damage to your countertop, and Caesarstone aims to help you avoid such costly mistakes. As the premier quartz surface provider, we want to help you make the best choice to fit the way you live.
View more of Caesarstone's stunning quartz surface options here.
Latest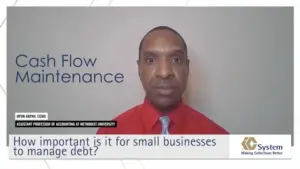 December 8, 2023
Effective debt management through a robust accounts receivable system is essential for small business cash flow and growth, necessitating automated payment schedules and strategic policy adjustments. Collaborating with a collection agency as a strategic partner can enhance revenue recovery while preserving positive customer relationships. How critical is effective debt management for the financial health […]
Read More