Why Equity is a Hidden Component of Resiliency
On this episode of Build for Impact, host and LEED architect Daniel Huard is joined by another LEED Fellow and award-winning architect, Eric Corey Freed.
Freed serves as the Senior Vice President, Sustainability for CannonDesign, a global architecture, engineering and design firm aimed at designing to "help organizations improve human life" through Living-Centered Design, which works to "address the complex interdependencies that exist between people, businesses, communities, society and the environment."
Huard and Freed touched on their history in the field, overall sustainability, Huard's four pillars of sustainable design, and more.
"It's funny, because my feelings on sustainability have been evolving for probably my entire 30-year career," Freed said. "I think, in part, that's by design. I want to always be looking at it in a new way and growing and thinking about it in a new way. In another sense, I think the field itself has changed and will continue to change."
The duo also explored how the pandemic has changed the industry's approach to certain aspects of resilient and sustainable design, such as "future-proofing" buildings, by opening the industry's eye to the possibility of more unexpected challenges.
Latest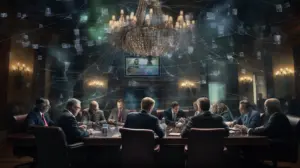 October 3, 2023
In August 2023, the National Institute of Standards of Technology (NIST) put out a request for comments on the Preliminary Update from the Internet of Things Federal Working Group (IoTFWG), which aims to provide the nation direction on how to improve IoT adoption and expand its use cases for the future of industrial, corporate, […]
Read More