Choosing Appropriate Flooring For Healthcare Facilities
Research has shown that simple things in hospital facility design, like flooring, can have an impact on patient and staff perceptions of their experience in a hospital setting. Examining how appropriate flooring contributes to the safety and welfare of those in a hospital should influence facility managers to use effective design for optimal health strategies.
Designers are using these elements to up their patient and healthcare workers satisfaction ratings, and to support the eradication of complaints, such as the following:
Acoustic Quality: In every hospital, a typical complaint is the lack of adequate sleep while in recovery due to the noises of a busy hospital wing. Antimicrobial-treated carpet and rubber flooring, for example, can absorb sound, and improve overall noise concerns.
Physical and Emotional Well-being: Not only is flooring important for safety, like in the event of a fall, but design elements such as color and durability can support emotional wellbeing of patients. "Non-institutional ambience" with functionality is the goal of many designers.
Infection Resistant: Weighing durability with infection control and sustainability is just as important when specifying flooring options. Floor coverings with joints might not be the best option in a surgical setting since germs can settle in the creases.
By incorporating these factors into design choices, facility managers can design a functional, aesthetically pleasing hospital. To read the full article on Health Facility Flooring Specs from FacilitiesNet , click here.
Latest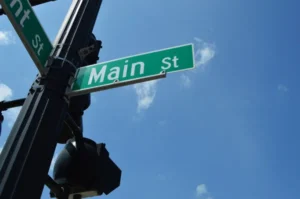 October 7, 2022
On Tuesday, September 13, 2022, the Dow dropped 3.94% after an August inflation report indicated a 0.1% month-over-month rise. Tech stocks bared a large brunt of the losses, with Meta dropping 9.4%
Read more