Colliers International and Fortis Warranty Enter into Roofing Partnership
Fortis Warranty, a leading provider of proprietary roof reconditioning and warranty/performance guarantees on existing commercial low slope roofs, has announced the formation of a new National Roofing Partnership with Colliers International.
As the company's primary roofing partner, Fortis will coordinate with Colliers' National Contractor Vendors to provide meticulous roof reconditioning to prolong the lifespan of existing roofs, the coordination of all leak repairs and service needs, and the management of roof warranty claims for all of Colliers' roofs. Furthermore, Colliers will adopt Fortis Warranty's stringent standards, material savings, and comprehensive warranty in all of the real estate company's future roof construction projects.
Founded in 2003, Fortis is a disruptor in the roofing industry, combining financial certainty, scientific analysis, and years of roof management expertise to ensure superior performance and guaranteed solutions that extend the life and value of their clients' roofing assets For over 15 years, they've helped a diverse array of companies extend the life of their roofs and save money on needless roofing repairs.
Covering entire or partial roof systems, Fortis' Extended Warranty Program is more comprehensive and enduring than episodic repairs, with reconditioning systems performed to Fortis' exacting standards by a network of over 350 experienced and certified contractors, covering 50 states and 6 countries. Costing on average less than a third of a total re-roof, Fortis provides a risk-management tool guaranteed to extend roof life and defer the significant capital investment of roof replacement, offering provable ROI and a stronger guarantee than any manufacturer's roof warranty.
As the industry's only insured roof warranty guarantee backed by Lloyd's of London, the world's top specialty insurance underwriter, Fortis Warranty currently cares for and protects more than 3,000 facilities and over 125 million square feet of roof, including many Fortune 500 companies with sophisticated management requirements.
Fortis' National Roofing Partnership with Colliers International will drive the company's long-range roof asset planning through extensive roof reconditioning and new roof construction that far exceeds industry standards. Backed by the most comprehensive and least restrictive warranties in the industry, this new agreement will provide Colliers International total peace of mind on the performance of their roofing assets, save them millions of dollars in deferred roof replacement costs, and will keep tens of thousands of tons of toxic roofing waste out of landfills.
About Fortis Warranty
Fortis Warranty has a proven track record with its industry-changing solutions. Through experience, proprietary inspections, unmatched reconditioning standards, and scientific analysis of roofing materials to more precisely estimate their useful life, Fortis has been able to confidently write commercial roof warranties for more than 15 years. Fortis warranties were developed to combine financial certainty with guaranteed roof performance. Several industry studies have shown that roughly 80% of commercial roofs are replaced prematurely. Fortis Warranty advocates for the customer and our EW solution focuses on extending the life of an existing roof and guaranteeing their performance.
About Colliers International
Colliers International is a diversified professional services and investment management company in the real estate industry. For more than 25 years, the company has prioritized competitive growth to remain at the forefront of the market and achieve lasting success for their clients. Today, over 15,000 Colliers professionals in 68 countries work together to help real estate occupiers, owners, and investors maximize the value of their property. As a result, in 2019, the company's global revenues achieved revenues of over $3 billion for their services.
Latest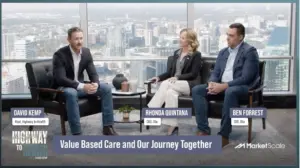 December 7, 2023
As of recent times, the healthcare industry has been progressively shifting towards value-based care, a model that emphasizes patient outcomes over the quantity of services delivered. This transition represents a significant shift that promises to enhance patient experiences and outcomes while controlling healthcare costs. With a growing emphasis on this approach, especially over the […]
Read More