How Drones are Revamping Golf Course Care
Golf is a science. The mechanics of a golfer's swing have been broken down and reimagined for centuries, but that pales in comparison to the details of golf course management. Even the smallest of agricultural errors or neglect can render a course unplayable, leading to a financial disaster.
For golf property managers and greenskeepers, drones have become the newest tool to literally and figuratively stay on top of course care.
"Being able to find stress before it's visible to the golfers and the other members is really important to the golf course, and with the multispectral sensors and scientific cameras that we can get up in the air now on drones it's becoming very easy and very effective," Sky Source Aerial Partner Michael McVay said.
While golf courses do not produce crops like a farm, they can consume comparable amounts of water and chemicals, making efficiency a priority.
"If we can get the chemical where it needs to be and we can make sure we use the right amount of water where that needs to be, it really does play into an efficiency conversation with the golf courses and helps them manage all of their resources that way," McVay said.
According to Sky Source Aerial, 25-35 percent of total golf club revenues go into maintenance costs, something every club or course would like to drastically reduce if possible.
Latest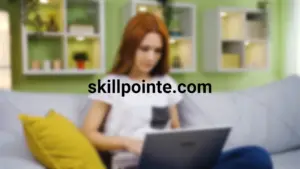 November 30, 2023
Adopting an entrepreneurial mindset is increasingly essential in today's diverse professional world. This approach, emphasizing resilience and innovation, is applicable in various careers, encouraging individuals to see opportunities in challenges and to think beyond conventional methods. SkillPointe recognizes the importance of aligning this entrepreneurial spirit with career aspirations. The organization assists individuals in transforming […]
Read More