EMS RFP Writing For Fun And Profit
It's about finding the right partner, not just the right parts.
Picture this-You've been tasked with lowering your company's energy consumption over the next three years by 25%. You know that the shortest path to gaining control over your energy consumption is to install an enterprise-level Energy Management System (EMS) combined with Smart Building Controls at your facilities.
You have a few ideas for how this can be done. You've done your research, picked the companies you like and now you're ready to find a partner for your project. The catch is that for a project this big, you will need to write an RFP and send it out into the market to solicit responses. Now, the process to add smart building controls to your company's facilities, seems like it's going to be more trouble than it's worth.
Let's face it, no one likes writing RFP's. They are time consuming, complicated documents that, if done poorly, will end up costing you a lot of money, time, and the success of the project. Their complexity and detail, however, can also be the thing that ensures the right company is hired and the right product is purchased to make your idea a success—this is especially true when it comes to new technology like smart building controls!
So, how do you make sure you write a good, clear RFP for your building controls project?
Here are five things to make sure you do with your next building controls RFP that will help get you better, more qualified responses from building controls providers!
It's About More Than the Parts

Before writing the first word in your building controls RFP, spend some time looking at not only the offerings out there, but also the people selling the offerings. It seems like a straight forward thing, but the truth is that most RFPs are written with a product or solution in mind rather than the people or companies that will be charged with implementing them. Identify key characteristics of the companies that sell the solutions you like and try to include those characteristics in your RFP language. This will help you identify the companies you want to work with more quickly as you go through the responses.

Know Your Long Game

Again, it might seem obvious, and yet what seems to get overlooked is knowing what the long-term budget and strategy is for your company. Building controls projects have a great ROI but require a long-term commitment. Add to that the fact that the current generations of smart building technologies are designed to last for many years and you can see why having a good grasp of long term goals is important. For example, if your company wants to spend 2 million this year but does not want to spend anything on building controls for another 10 years, then you'll want to make sure that's a part of your RFP and only look for responses from companies that can support that long-term goal!

The Devil May be in the Details, but Sometimes, so is The Good Stuff!

Be specific about small details in your RFP. If you'd prefer wireless sensors over wired sensors in your building, then say that! Make your respondents give you proposals that you want to sign off on! However, also remember that too many details can limit your responses—so make sure you balance the amount of detail against the number of responses you hope to receive.

Avoid the Temptation to Lock on a Favorite too early

It's easy to find a system you like and then build an RFP around that system. However, avoid the temptation to put specific part numbers or brand requirements in your RFP. More and more, building controls are embracing open-source technology which means part numbers and brand combinations are practically endless. This means that respondents have much more flexibility than they did a few years ago to respond to your RFP with solutions that are more cost effective when they have the freedom to choose the parts and pieces they want to offer and work with.

Plan to Adjust to New Technology

Write your RFP in such a way that you can adapt and grow as new innovations and technologies emerge. If your project RFP is too rigid, or dependent on a closed-system technology, you might find that the whole project needs to be scrapped and re-written when the technology landscape changes. At any price, the costliest technology is the one that must be scraped and replaced. Leave room in the language and in the timeline to take advantage of new innovations. Also, make sure that you are talking to companies that have a history of technology innovation and adoption. After all, the true measure of an RFP isn't that you find the lowest bidder, but that you find the right partner who will help you create long term success!
---
At FSG, we've responded to thousands of RFPs over the years. For everything from hundred-million-dollar construction jobs to two-thousand-dollar school lighting projects. Over the years we've collected a library of questions and responses and have a great overview to see what has been successful.
If you're considering a building controls project, let us know by filling out our form and one of our smart building controls team members will give you a call to discuss. We're here to help, even if it's just to help you write a better RFP!
Read more at fsgi.com
Latest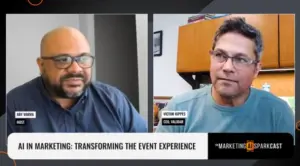 November 28, 2023
AI has been gradually changing the landscape of event technology at a very rapid pace. In an industry where staying ahead of technological trends is crucial, AI's impact on marketing and event management has become increasingly significant. As witnessed in the rise of account-based marketing and enhanced personalization, AI is effectively reshaping how events […]
Read More