Everything You Need to Know About Modular Building Manufacturing
Modular building manufacturing describes the process of producing individual sections or modules that will be assembled into a finished building at the final site.
These buildings have become valuable to a variety of industries, including commercial, corrections, education, healthcare, utilities, government and more. But what is the process, exactly, and how does it benefit users?
Modular Building Manufacturing Is Fast
In comparing modular to traditional construction, the former is much faster. This rapid deployment is mostly due to the fact that the majority of manufacturing happens off-site. Because of this, modular schedules are much shorter; in fact, when looking at simultaneous construction, going modular can reduce schedules by 30-50%.
Saving this time allows those in need to get their structure ready for use much faster. For any industry dealing with an urgent need, modular makes sense.
Modular Buildings Are High-Quality and Consistent
One concern you may have about modular is quality, but the reality is that these structures meet all the same building codes as traditional construction.
The assembly occurs in a safe, controlled environment using quality materials. Further, because components are fabricated by section, inspections are performed consistently throughout the process.
Understanding the Modular Manufacturing Process
We've established several of the benefits of modular manufacturing, but you may be wondering about the process itself.
Modular building manufacturing uses an assembly line process for fabrication and assembly. Everything is organized for efficiency and productivity with expert craftsmanship at every level. Quality is monitored by QC personnel distributed strategically throughout the design, engineering, and construction phases.
The construction process begins with fabricating the steel frame, which can either be outrigger or perimeter. An outrigger frame has longitudinal frame rails located inboard of the tires with steel outriggers that extend from those rails to support the outside walls of the unit. A perimeter frame supports the building underneath the outside walls and rests on perimeter foundation walls or piers.
As the frame comes together, many other components are also being prefabricated. When the frame is ready, the floor joists are affixed to the steel frame, then the plywood decking is attached.  At this point, the structure begins moving down the assembly line.
Walls are erected next. Each wall is constructed while in a horizontal position then lifted to their precise position. Next, interior walls are put into place, followed by windows, insulation, electrical, plumbing, and any other custom components.
From there, it's time to secure the roof structure to the unit, which requires the use of an overhead crane. After the roof is on, duct work along with any other elements not completed in earlier stages. Before each building section leaves the facility, wall finishes, ceiling finishes, flooring finishes, exterior finishes, doors, and trim are all added.
After the Factory: Modular Building On-Site Installation
At this point, the building is about 90% complete. The building goes through inspections to ensure compliance with all codes. Upon delivery at the site, a trans lift or crane will set it on the foundation based on its structure and the site accessibility. Final checks and details are completed, and the modular building is ready for use.
Why Choose Modular Buildings?
Modular buildings deliver many benefits—the most vital being speed and quality. There are many reasons to choose modular, depending on your use case. How you'll use it will likely guide its design and customization, of which there are numerous options.
They also can go just about anywhere, even in remote areas. They can be temporary or permanent and can be repurposed if the use changes, including expansion. In addition to flexibility, they are also cost-effective with lease, purchase and financing payment options.
Explore Modular Building Possibilities
A modular building could be the solution you need for your school, company, or government entity. The speed to completion, high-quality, flexibility, customization, and budget-friendly cost make them an excellent choice. Request A Quote or call 877-438-8627 to contact a local expert who can tell you more.
Latest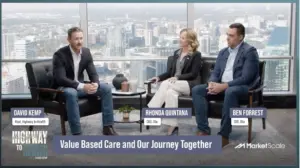 December 7, 2023
As of recent times, the healthcare industry has been progressively shifting towards value-based care, a model that emphasizes patient outcomes over the quantity of services delivered. This transition represents a significant shift that promises to enhance patient experiences and outcomes while controlling healthcare costs. With a growing emphasis on this approach, especially over the […]
Read More