Introducing the New Wave LED Rebate Calculator!
The energy efficiency of LED lighting is widely recognized and even incentivized by the federal and local governments.  Many utility companies also have programs in place that reward energy consumers for installing LED lighting.  These generous rebates can help offset a significant portion of the initial installation cost and lower your utility bills for years to come!
Government incentive programs often detail a certain level of LED lighting quality in order to qualify for the available rebates.  Energy Star and Design Light Consortium (DLC) are the most common.  On top of these rebates, LED lighting can help you attain LEED certifications which open the door to even more incentive opportunities.
In order to make it easy to find out which LED lighting products are eligible for these programs as well as the value of each rebate, we have added a rebate calculator to the Wave-LED website.
Wave-LED Rebate Calculator
Trying to discern all the nuances of government and utility company rebate programs can be a mind-numbing exercise.  Wave-LED has done all the research and built the new Wave-LED rebate calculator to make these incentive opportunities easy to understand.  With the Wave-LED rebate calculator, you can easily find out which LED lighting products qualify for rebates as well as how much money each rebate is worth.
The Wave-LED rebate calculator is simple to use.  By selecting the product category, your utility provider, zip code, and state, the rebate calculator will show you all the available rebates.  That's it!
Don't miss out on LED lighting rebates.  The Wave-LED rebate calculator can help you save thousands of dollars by locating valuable rebate programs sponsored by the government and your local utility company.
Wave-LED offers a wide variety of competitively-priced commercial LED lighting fixtures.  Our team of lighting professionals are focused on creating optimized LED solutions that are simple, easy to install, and will deliver superior lighting performance.  And by coupling our low prices with the savings from LED lighting rebates and reduced energy bills, Wave-LED can make a direct and positive impact on your company's bottom line.
Try out the new Wave-LED rebate calculator here!
Read more at wave-led.com
Latest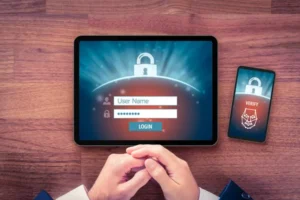 October 3, 2022
KEY POINTS: KEY POINTS: Attacks exploiting multifactor authentication are on the rise. Using MFA fatigue, attackers successfully breached Uber and Okta. Security measures like
Read more