LAND FORCES 2018: BREEZER MOBILE COOLING PROUDLY ANNOUNCES ITS PARTICIPATION IN THE U.S. PAVILION
Presented in collaboration with the Australian Army, LAND FORCES 2018 is an international industry exposition created to provide the latest equipment, technology and services for the armies of Australia and the Indo-Asia Pacific. It will be held September 4-6, 2018 at the Adelaide Convention Centre in Adelaide, South Australia.
This region includes some of the fastest-growing economies in the world. This growth is bringing significant and measurable prosperity and better lives to billions of individuals. However, growing threats mean there is more demand for defense technology.
Defense Budget in Australia Set to Grow
Presently modernizing their current inventory, Australia's defense forces are beginning to acquire new equipment as well—acquisition projects that will total more than AUD $190 billion over the next decade. The ADF is specifically planning to spend more than AUD $56 billion on land force equipment, services, and new combat capabilities.
Power Breezer Meets Demand for Global Military Cooling Solutions
Mobile cooling solutions designed and manufactured by Breezer Mobile Cooling have been readily implemented by military forces globally. They are used in many of the world's hottest regions to cool both indoor and outdoor spaces. Rugged and mobile, Power Breezer mobile cooling units are military grade and have passed MIL-STD 810G.
"We are excited to be part of the U.S. Pavilion at Land Forces 2018," says David Williams, VP of International Sales for Breezer Mobile Cooling. "We are there to connect and re-connect with military and industry leaders from Australia and the Indo-Asia-Pacific region. Our mobile cooling solutions have been well adopted by the military community. That's no surprise, because keeping personnel safe and the morale up is crucial to a successful mission."
Breezer Mobile Cooling Joins the Ranks of Major U.S. Defense Industry Players
The U.S. Pavilion is hosted by Kallman Worldwide. "We participated in 2016 in this exhibition with great success and are heading down under once more," explains David Williams. "Kallman is organizing the stellar U.S. presence at this show and many major U.S. defense industry players are present. We are proud to join the ranks of these companies and are ready to do our part to help mitigate the threat of heat stress in military personnel everywhere."
To learn more about the Power Breezer, please visit the Breezer Mobile Cooling team at the U.S. Pavilion in booth 2C24 at Land Forces 2018. We look forward to meeting you.
Read more at powerbreezer.com
Latest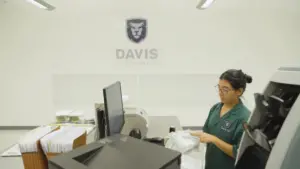 December 4, 2023
The collaboration between Davis Bancorp and CONTROLTEK is a shining example of how shared values and commitment can significantly enhance customer interests. This partnership is rooted in a strong foundation of similarities, with both entities being family-owned businesses that prioritize their people, property, and client service quality. CONTROLTEK's approach is notably innovative and forward-looking. […]
Read More