Multi-Family Housing is Being Reimagined? What are the Products Doing?
At ISC West 2023, Dormakaba showcases security system solutions that let the right people in – instead of keeping individuals out.
Multi-family housing security needs are growing and Dormakaba is stepping up to the plate to provide the developing market with new security items and integration. Dormakaba views the process as delivering the right products to the right customers to create a great user experience. 
The core trend clearly shows that customers want both a full security consultation coupled with a trusted advisor that provides a complete portfolio and not just a single product. Dormakaba checks all the boxes.
Dormakaba is a global provider of security and access control solutions for commercial and residential buildings. The company offers a wide range of products and services including door hardware, electronic access and data systems, safes, and lodging systems. Dormakaba's products are designed to provide security, safety, and convenience to its customers.
The company has grown through a series of mergers and acquisitions to become one of the largest providers of security and access control solutions in the world. One of Dormakaba's key strengths is its focus on innovation. The company invests heavily in research and development to create new products and improve existing ones. 
In recent years, Dormakaba has introduced several innovative products, such as its Mobile Access Solutions, which allow users to access buildings using their smartphones. Dormakaba has also developed advanced electronic access control systems that use biometric technology to provide a high level of security.
At ISC West 2023, Dormakaba focuses on two exciting products: Lyazon API with Evo and the EHD9000 door opener.
The Lyazon system is an electronic lock designed for use in residential and small commercial buildings. It is easy to install and offers high security, with a range of features such as automatic locking and unlocking, access control, and audit trail capabilities. The Lyazon system can be operated using a variety of methods, including keycards, PIN codes, and mobile devices. It is also compatible with various access control systems, making it easy to integrate into existing security setups.
The Evo system is a more advanced access control system that is designed for larger commercial buildings and facilities. It offers a range of features such as advanced access control, intrusion detection, and video surveillance capabilities. The Evo system is highly scalable, allowing it to be used in small buildings or large complexes with multiple entrances and exits. It also offers remote access and management capabilities, making it easy to control and monitor access from anywhere.
The EHD9000 door closer is a high-quality commercial door closer designed for heavy-duty applications. The door closer is constructed from high-quality materials, including a cast iron body, making it suitable for use in high-traffic areas. It is designed to provide a smooth and consistent operation, with adjustable closing and latching speeds that allow users to customize the door closing force to suit their needs.
One of the key features of the EHD9000 door closer is its adjustable backcheck function. Backcheck provides resistance to the door when it is opened beyond a certain angle, preventing damage to the door and nearby walls.
The EHD9000 door closer also features a delayed action function, which allows the door to remain open for a predetermined period before slowly closing which is ideal for individuals with mobility issues.
Bret Holbrook
Senior Vice President of Channel Sales, Dormakaba
Bret's thoughts: Bret shares Dormakaba's seamless flow-access reimagined viewpoint. He also looks at the latest security trends and the importance of providing security solutions to the growing multi-family housing market.
Latest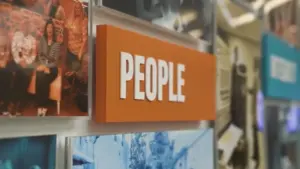 November 29, 2023
At IC System, the language of empathy speaks louder than the transactions of debt collection. In a compelling video feature, IC System's dedicated team casts a spotlight on their unique approach—combining heartfelt empathy with innovative solutions to navigate the often challenging landscape of financial obligations. IC System champions a path of compassion, delving deep […]
Read More