Rooftop Farms in Paris, Uber's New Office, AI in Retail, and Popeyes
Here's what we talked about on the August 28th edition of Business Casual:
Dave Schupmann, Senior Vice President of Sales & Marketing at Fortis Warranty, joined Daniel and Tyler to talk about the world's largest rooftop farm that is scheduled to be completed in Paris in 2020.
AI is making a splash in retail with Walmart and Target looking to get it on the action.
Uber is opening an office and hiring 3000 employees in Dallas, Tx. What does this mean for the company and the city of Dallas? Sergio Avedian, Senior Contributor for The Rideshare Guy, joined the show to give his thoughts.
You know we had to discuss the Popeyes vs Chick-fil-A battle that's playing out on social media right now.
Latest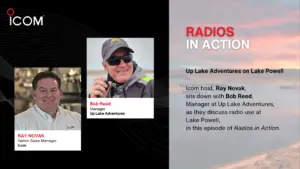 November 29, 2023
Delving into the serene beauty of Lake Powell, the Icom Podcast "Radios in Action" pairs the thrill of personal watercraft adventures with the crucial use of marine radios. Host Ray Novak and Bob Reed, the Manager of Up Lake Adventures, discuss the enthralling experiences offered by Up Lake Adventures in Utah's majestic landscapes. In […]
Read More