PRESCO'S PRODUCTS CREATE A SAFE WORKPLACE ENVIRONMENT
It's every company's worst nightmare: an employee falls at your factory or job site. He's sent to the hospital with a broken leg and will miss months of work—and it turns out it's all due to a poorly marked hazard. The irony is, for an investment of around $15 in safety marking products, this $15,000 mistake could have been prevented. It's clear that safety matters. That's why Presco produces quality safety marking products to help ensure safe workspaces for all employees.
The Federal Occupational Safety and Health Administration (OSHA) has identified the "Fatal Four" causes of workplace deaths in the construction industry. They are:
Falls
Struck by object
Electrocutions
Caught-in/between
In 2016, these four categories of workplace incidents were responsible for 63.7% of the 991 fatalities in the construction industry. Falls alone caused 38.7% of these worker's deaths. Addressing these issues is a priority for OSHA.
The agency has concluded that if the industry could eliminate the "Fatal Four," 631 construction worker lives would be saved each year.
Safety solutions from Presco can help eliminate a huge number of fully preventable injuries and deaths due to falls. Our popular Caution and Danger Barricade Tapes help mark off an area so workers can avoid walking into a hazard. Our Pennant Flags help delineate the edges of roofs and elevated platforms to help prevent workers from falling off. Similarly, Safety Barrier Fence can help stop pedestrians from stepping into a hole. Danger Silica Tape reminds workers to put on proper personal protective equipment so they aren't harmed by Crystalline Silica dust particles in the air.
Prioritizing safety in the workplace or job site with Presco products offers a number of key benefits. First of all, it helps protect workers from injury and illness. That, in turn, reduces absenteeism and employee turnover. Additionally, when workers see evidence that their safety is a priority, it helps raise morale, leading to increased productivity and a higher quality of work. Finally, increasing working output and reducing the costs due to workplace injury and OSHA fines will directly impact your bottom line.
A full line of marking products from Presco can help make safety a 
workplace priority and prevent unnecessary injuries and fatalities. For over 75 years, Presco has produced a full line of innovative safety marking products such as Barricade Tape, Marking Flags, Roll Flagging, Underground Tape, and Marking Whiskers. The majority of our products can even be custom printed to deliver your safety message and boost your brand identity. At Presco, we're proud to be the premier manufacturer of safety marking products in the United States.
Read more at presco.com
Latest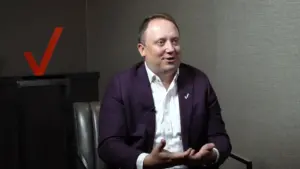 December 1, 2023
For a special episode of The Verizon Partner Network the focus was on the considerable role of partnerships in the Verizon Partner Program and the leaders shared their perspectives on the initiative. Their conversation brought about a lot of thought-providing context on the evolving telecommunications landscape. In today's era, collaboration and integration are key to […]
Read More