Analyzing The Rise of Queuing Software as a Service During the Coronavirus Pandemic
A few months ago, no one knew for certain how the coronavirus pandemic would shape the United States. However, hindsight offers 20/20 vision to those looking at the past.
With this knowledge in mind, Daniel Litwin talks with NEMO-Q's Eric Berg on how the global pandemic has transformed the way companies approach their queuing needs.
Before the pandemic, there was a lot of physical interaction in the business landscape. Now employees must remain mindful of the physical space that they and their customers occupy. As a result, NEMO-Q and companies like it pivoted to address the underlying safety issues in their products and services.
One area that has seen explosive growth is the need for a safe, contactless queuing solution. Although the ubiquitous stickers on the floor work for today's needs, businesses are looking for long-term solutions — and NEMO-Q provides just that.
Their queuing software as a service doesn't just minimize waiting time and limit the amount of people in high-traffic areas. It also makes the entire customer experience a much more pleasant one.
There are additional benefits that the company's queuing software as a service holds for business leaders. Partnering with NEMO-Q saves money in the long-run, because businesses don't have to invest in the IT resources needed to support the software. On top of that, NEMO-Q gives customers the opportunity to give companies valuable feedback that further fine-tunes their operations.
In a country that must learn to live with the coronavirus threat for the long-term, queuing software as a service offers businesses a way to adapt to the times — and become more efficient in the process.
Latest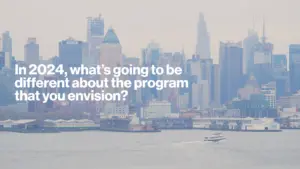 December 1, 2023
In the dynamic telecommunications landscape, Verizon's Partner Network continues to evolve, adapting to new trends and opportunities. For another segment featuring Mark Tina, VP of Indirect Channel Distribution and Channel Chief at Verizon Business Group, he explores exactly what types of significant changes and advancements the Verizon Partner Network will see in 2024. In this […]
Read More