Reduce Prison System Overcrowding by Using Better Lighting in Your Parking Lot
A dark parking lot is an open invitation for car thieves and other criminals. But many restaurants and retailers attempt to sidestep liability by simply putting up warning signs that state, "We aren't responsible for stolen items." This approach hardly instills confidence in customers. A better solution is installing bright, inviting LED lighting in these darkened areas. LED lighting is a high value solution that not only keeps customers and their possessions safe, but can keep potential perpetrators off your property – and, perhaps, out of prison.
Motor Vehicle Theft is on the Rise
According to the FBI's Uniform Crime Report, losses in the US due to motor vehicle theft in 2016 totaled about $5.9 billion, translating to an average dollar loss of $7,680 per stolen vehicle. Even worse, the FBI found that the number of motor vehicle thefts increased 7.4% in 2016 when compared with the previous year. And a recent study conducted by the Bureau of Justice Statistics found that more than 10% of all property crimes occurred in parking lots or parking garages.
Clearly, this is a problem that business owners simply cannot afford to ignore. Consumers have a huge number of restaurants and stores to choose from. If they are concerned about the safety of their vehicle in a parking lot or structure, they may simply choose to shop or eat elsewhere. Thieves are drawn to dark-lit environments, so a well-lit parking lot is one of the best deterrents to car theft.
Taking a "Light" Out of Crime
Previously, illuminating a parking lot meant using 450-watt metal halide lighting. However, these fixtures are expensive to purchase and costly to operate. Energy efficient LED lighting is an appealing alternative, offering a better light source while consuming fewer watts. And with options such as occupancy sensors or scheduling aspects available, business owners can brightly illuminate parking lots and save on their energy bills at the same time.
When Arby's wanted to take advantage of the many benefits of LED lighting, they partnered with FSG. Arby's has stores of varying designs and age, so it was a challenge to specify standards for new construction and remodels moving forward, while simultaneously delivering a solution for existing stores that weren't eligible for a remodel. FSG was able to develop and deliver an LED standard that helped Arby's bring all their stores up to date.
FSG Helps Create a Brighter Future
In the end, FSG performed 150 LED lighting upgrades to Arby's locations over a three year period. As a result, Arby's saw dramatic improvements in the safety, security, and overall appearance of their restaurants – as well as lower energy bills.
Customers should feel secure when they frequent their favorite businesses, but a poorly lit parking lot is attractive to thieves and can make your clientele feel unsafe. There's never been a better time to install or improve parking lot illumination with cost-effective LED lighting.
FSG is a proven leader in the design and installation of LED fixtures operating in all 50 states. Whether it's new LED lighting for a parking lot or a retrofit, FSG has the solution to bring much-needed light to any space. Learn more about how FSG is creating a safer, brighter world – and reducing prison system overcrowding – one fixture at a time: CLICK HERE to begin your project today..
Read more at fsgi.com
Latest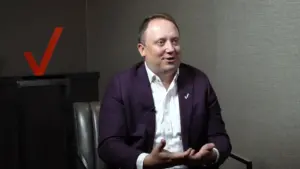 December 1, 2023
For a special episode of The Verizon Partner Network the focus was on the considerable role of partnerships in the Verizon Partner Program and the leaders shared their perspectives on the initiative. Their conversation brought about a lot of thought-providing context on the evolving telecommunications landscape. In today's era, collaboration and integration are key to […]
Read More