Watch: Legionella Risk Management
Chem-Aqua has the experience and resources to help you develop and implement a Water Management Program that conforms with ASHRAE Standard 188, Risk Management for Building Water Systems. Cooling towers, potable water and other water systems will require proper management, biocide selection, monitoring, control, and disinfection to comply with the standard. Visit us at www.chemaqua.com for more information and help.
Chem-Aqua is a Recognized Service Provider in New York City and State. We have the qualifications and experience to help you comply with the new regulations for cooling towers, potable water systems, disinfection, Water Management Plans and more.
Latest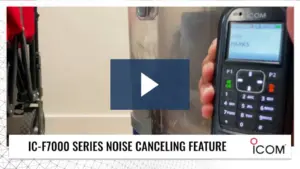 September 27, 2023
In this brief product demonstration video, ICom's IC-F7000 Series receives a mic test of its noise-canceling feature. Through the two demonstrations it is clear the IC-F7000 removes loud ambient noise for clear two-way communication.
Read More