Wave LED Offers a Full Suite of OEM Services
Minimum Order Quantity (MOQ) is the lowest quantity of a particular product that a supplier is willing to sell. MOQs often pressure purchasers into buying much more than is needed or into choosing to go without something altogether.  While MOQs can be a hindrance to businesses when vast quantities are not required, it's common practice in the global manufacturing industry. Just go to the local grocery store and try to buy a single napkin or one plastic fork—it's just not going to happen.
Supply Chain Flexibility
OEMs need high quality lighting products that meet their demanding specifications and delivery timelines.  Wave-LED offers a wide range of OEM services, including the flexibility to offer low MOQs or large-scale orders, delivered both on time and complete. Having established, long-term relationships with some of the largest lighting manufacturers in the world, Wave-LED is able to offer flexible supply chain solutions and secure pricing.
Superior Quality Control
Beyond delivering the products needed at competitive prices, Wave-LED takes pride in their product quality and control, utilizing independent inspectors to ensure the highest levels of quality for each product.  Whether die cast aluminum, steel bending and spinning, injection molding, or extrusion, Wave-LED meticulously validates their product manufacturing processes.
Additionally, Wave-LED partners with fully accredited factories and provides full standard management including ETL, UL, CUL, and DLC certifications.
Fast Delivery, Custom Packaging, and Logistics Support
Furthermore, with incredibly fast turnaround times for product samples as well as rapid production times for both small and large orders, Wave-LED provides even more OEM advantages. Their full suite of OEM service offerings also include product design and prototyping in the concept development stages, along with customized artwork and packaging design.  And regardless of order size, products are shipped direct-to-customer to improve cost and expedite delivery. With precision supply chain forecasting and planning tools, OEMs can build credible and reliable timelines for their business operations.
Wave-LED truly delivers results.  By offering custom packaging, low MOQ, a variety of manufacturing processes, supply chain flexibility, unrivaled quality control, and much more, Wave-LED's OEM services go above and beyond to exceed expectations.
Learn more about Wave-LED and their OEM services by contacting the knowledgeable sales team at sales@wave-led.com today!
Read more at wave-led.com
Latest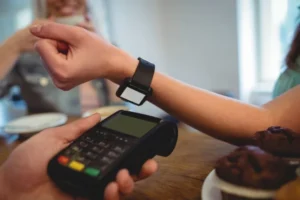 September 23, 2022
Inflation and ongoing concerns of a recession are affecting consumer spending behaviors. And as always, the restaurant industry is a great place to take the temperature of what people are willing to
Read more