WHY OFF-THE-SHELF ENCLOSURES LIMIT YOUR OPTIONS
Because every project is unique, you need a custom enclosure that protects the equipment and meets the project's specific requirements. Off-the-shelf may seem "cost-effective," but why are you limiting your business? One size fits all doesn't apply in the world of mission-critical systems and the enclosures that protect them. Discover why.
Download full PDF in high resolution here.
Latest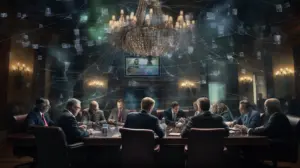 October 3, 2023
In August 2023, the National Institute of Standards of Technology (NIST) put out a request for comments on the Preliminary Update from the Internet of Things Federal Working Group (IoTFWG), which aims to provide the nation direction on how to improve IoT adoption and expand its use cases for the future of industrial, corporate, […]
Read More