YOU ASKED, WE LISTENED! MYBREEZER.COM NOW LIVE!
Breezer Mobile Cooling's online customer service portal adds a new dimension of convenience and ease to the customer experience
Breezer Mobile Cooling customers enjoy cooler, safer and more productive workplace conditions thanks to the incredible Power Breezer and O2 mobile cooling fans. And now, the experience of owning a Breezer Mobile Cooling product has gotten even better! Welcome to MyBreezer.com. With only a few clicks, customers have unlimited access to useful service and product information, which saves time and money.
Anytime, Anywhere
"MyBreezer.com is another exciting milestone in improving the experience for our customers," says Andrea Martin, Breezer Mobile Cooling Customer Service Manager. "It allows them to quickly and easily find answers to their service questions – anytime, anywhere! Just log on to this amazing resource center for fast access to an abundance of great information. It's now right there at your fingertips."
At MyBreezer.com customers may:
File a new service claim
Get updates on an existing service claim
Download user manuals
Browse repair videos
Check out helpful parts and diagrams lists
Explore the online knowledge base with a wealth of useful information
Get Started
We would like to invite our customers to check out the intro video to MyBreezer.com here.
Because access credentials are needed to log in, you'll need to get in touch to receive them. Therefore, to request your own account, click here.
To log in, click here.
We hope you are as excited as we are. Hop on over to MyBreezer.com and enjoy!
Read more at powerbreezer.com
Latest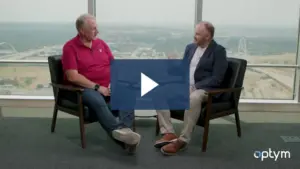 September 26, 2023
Making LTL shipping frictionless is more than possible; it's happening today. How can one challenge the status quo and embrace technological transformation in an industry that has historically resisted change? In this captivating episode of Semi-Related, Chris Torrence sets the stage for a riveting conversation with Todd Florence, the Chief Information Officer of Estes […]
Read More