Insurance Companies Should Weight the Growth Potential With Risks When Considering Offering ACA Plans
The 2023 open enrollment for ACA health plans saw a 13% increase over 2022. Melanie Musson, an insurance expert with USInsuranceAgents.com, says, "Insurance providers have an opportunity to enter or expand in this growing market, but they should practice caution."
The 2023 Open Enrollment Period (OEP) for Affordable Care Act (ACA) Marketplace health insurance plans opened on November 1, 2022. According to America's Health Insurance Plans (AHIP), since the OEP started, over 16 million Americans have signed up for ACA plans.  That's an increase of 13% over 2022.
Factors in ACA Enrollee Increase
This increase could indicate several causes. One cause could be that Americans realize the importance of health insurance. Even without penalties for not having a health insurance plan, people sign up because they understand the risk of not having insurance.
The increase in enrollees can also reflect the rise of gig and freelance workers who don't have the option to purchase employer-sponsored health insurance.
Another potential factor for the increase in ACA enrollees could be that more people can purchase ACA plans because federal subsidies are extended, making these plans more affordable.
Insurance Provider Response to Growing Market
The record number of individuals enrolling in Marketplace plans is good news for insurance providers who offer plans. It should prompt those insurers to streamline their plans for maximum customer and provider benefit. A significant increase in policyholders is an excellent reason to focus efforts on recruiting as much market share as possible.
Insurance providers should analyze data to find where to expand their marketing efforts. For example, they may consider offering plans in new states with the most potential for profitability.
Risks Associated With Insurance Company Growth
Of course, there's a risk of loss with every potential for benefit, so insurance providers should also consider the risks when offering plans in more states. If federal subsidies for ACA plans end in 2025 like they're scheduled to, there's a risk that fewer people will be able to find affordable health insurance, resulting in a smaller market.
Another factor to weigh in decision-making is why more individuals have signed up for ACA plans than ever before. After identifying the reasons, providers must examine the likelihood of drastic change in those factors that could indicate future market growth or loss.
An increase of 13% is so substantial that every health insurance provider should consider their options of getting into or expanding in this growing market. But insurers should also use caution when planning for the future to ensure their investment is made wisely.
Latest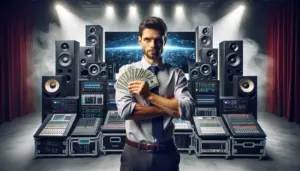 December 8, 2023
Mastering AV sales strategies in a global professional audio-visual (Pro AV) market, poised to reach $79.2 billion by 2028, requires much attention to detail. The surge in demand from corporate, government, and institutional sectors, driven by the need for enhanced productivity and efficient working environments, gives AV sales pros a lot of opportunity. In […]
Read More