C-Level Executive Explains the Importance of Continuing Education in Business
Industries and technology are constantly evolving and there is no shortage of speculation and advice on how to approach an ever-changing landscape of knowledge and skillsets.
Industry certifications and continuing education are quickly becoming the best way for employees to continue their career trajectory and propel themselves past their peers during annual reviews and promotions. Not only do certifications provide employees with the competency that their industry requires, but they also help to build engagement and confidence which leads to increased productivity and state of mind.
Gerry Mecca, former CIO of Dr Pepper Seven-Up Bottling Group and former V IT for Keurig Dr Pepper, sat down to give us his take on why continuing education is more important than ever.
—
Interested in having your own certifications or creating courses for your employees and partners? Visit MarketScale to learn how.
For the latest thought leadership, careers, news, and event coverage across B2B, be sure to check out our industry pages.
Latest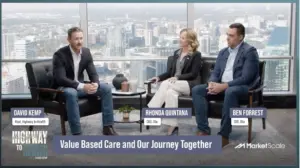 December 7, 2023
As of recent times, the healthcare industry has been progressively shifting towards value-based care, a model that emphasizes patient outcomes over the quantity of services delivered. This transition represents a significant shift that promises to enhance patient experiences and outcomes while controlling healthcare costs. With a growing emphasis on this approach, especially over the […]
Read More