Coverage for Preventative Healthcare Hangs in the Balance
A court ruling in Texas could remove the mandate for insurance companies to provide free preventative healthcare. Clearsurance.com's health insurance expert, Melanie Musson, explains how data analysis can help insurance providers make the best decisions if the mandate is removed and the choice is up to them.
A Texas court case could result in major changes to federal requirements for private insurers. The court will rule on the Affordable Care Act mandate for free preventative care for policyholders.
According to U.S. News and World Report, "Kelley v. Becerra seeks to overturn the Affordable Care Act (ACA) requirement that health plans cover preventive health services at no cost."
Of course, even if the court overrules the current Affordable Care Act requirement, private insurers are not obligated to end coverage for preventative care. The question is what path is in the best interest of the insurance company.
Consumers would argue that free preventative care is in their best interest. In fact, some consumer advocacy groups are warning of catastrophic results if the case in question ends the requirement for free preventative care. But insurance companies must consider the data to determine if free preventative healthcare helps their bottom line.
If consumer advocacy groups are right, preventative care saves insurance companies, as well as the public, massive amounts of money a year by catching medical issues in the early stages and avoiding advanced treatment costs.
If, in fact, free preventative care results in a higher number of individuals accessing care and reducing treatment costs, insurance companies would be unwise to end this perk for their policyholders. Insurance providers usually seek to keep their costs as low as possible, and if free preventative care results in lower overall costs, they should certainly maintain the provision.
While it may seem evident that preventative care reduces overall costs, insurance companies must consider if those who access preventative care will be less likely to seek care if it's not free. Some people will go to the doctor for regular checkups regardless of whether it's free or they have to pay.
According to a Health Affairs study, only 8% of Americans over 35 took advantage of all the preventative care services they were entitled to in the last year. So, insurers will need to examine the impact of free preventative care when so few use it.
So, the issue becomes how much free preventative care saves insurers compared to payment-based preventative care.
Another consideration will be what the competition does. Consumers often base their decision on which is the most affordable health plan, and if a policy excludes free preventative care, they may take their business elsewhere.
Latest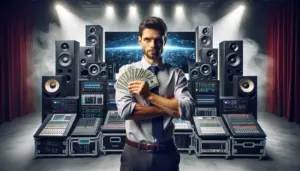 December 8, 2023
Mastering AV sales strategies in a global professional audio-visual (Pro AV) market, poised to reach $79.2 billion by 2028, requires much attention to detail. The surge in demand from corporate, government, and institutional sectors, driven by the need for enhanced productivity and efficient working environments, gives AV sales pros a lot of opportunity. In […]
Read More