Digi-Key: Fueling Innovation, Electrifying the World
Founded and headquartered in Thief River Falls, Minnesota, Digi-Key Electronics is the recognized leader and innovator in the high service distribution of electronic components and automation products worldwide.  Digi-Key offers the world's largest selection of electronic components in stock and available for immediate shipment and has experienced an impressive growth trajectory over the last several years.
On SMC2's podcast "Squared Away," Gabrielle Bejarano chats with Ramesh Babu, CIO at Digi-Key Electronics, Kristin McKenzie, the company's senior director of IT, and Patricia Connolly, the CEO and founding partner of SMC Squared, about Digi-Key's expansive global reach and workplace environment, the partnership between the two companies, and what Digi-Key is doing to support a diverse and inclusive workforce.
"As a global company, it was really important for us to have a global presence," said Babu as he discusses Digi-Key's decision to expand their team into India.
Together the group discusses how Digi-Key:
has grown immensely over the last few years, increasing in revenue of $1B each year.
is paving the way in diversity and inclusion in the industry, committing to a minimum of a 50/50 female to male technology resource split.
and how the decision to switch to a GCC strategy can be simple with the right partner,
"It's really thrilling for me to partner with Digi-Key and especially these two leaders because the authentic value set that they come with is just exciting. They not only talk about what their goals and ambitions are with diversity and inclusion … they live it. This is not something new that we just cooked up as a specific goal for their center in India, it is authentic — it's every day," said Connolly.
Ramesh, Kristin and Patricia will be featured this month at the HMG Strategy 2022 Minneapolis CIO Executive Leadership Summit where they'll discuss in more detail why Digi-Key Electronics decided to embrace a GCC strategy and how the company effectively manages global talent strategies.
To learn more about SMC Squared and listen to their podcast episodes, please visit their website.
Latest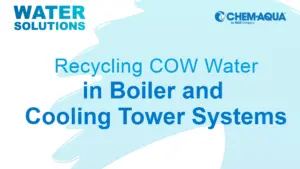 December 7, 2023
For the latest episode of ChemAqua's Water Solutions podcast, the focus was on an innovative approach to water conservation in the dairy industry. The show examined the potential of reusing Condensate of Whey (COW) water, a byproduct of dairy processing, and highlighted some of its economic and environmental benefits. Hosted by Dani Waddell, the informative […]
Read More