Former SEC Chairman Predicts 'Fair Amount' of Crypto Regulation
Former SEC Chairman Harvey Pitt says the rules surrounding cryptocurrencies are unclear and expects the SEC to move forward with "clear rules of the road." He also reacts to the implosion of Archegos. Watch or read a portion of his interview with Bloomberg below.
—
Host: As I say, there's a lot on his plate. But let's start with one right off the bat, because this week we saw Coinbase go public. It's been a lot of talk about SEC having a possible role in regulating, if not cryptocurrency, at least cryptocurrency exchanges. What do you expect to happen?
Pitt: I expect to see a fair amount of regulation of cryptocurrency. Right now I think the rules are unclear. I think whether or not certain offerings involve securities are  unclear. And there's a definite likelihood that the SEC will move forward. Gary Gensler is an expert on cryptocurrency. He's taught about them when the market expert and I would expect to see clear rules of the road evolve under his leadership.
Host: So is it clear that the jurisdiction should lie with the SEC? I mean, there's some questions about is it a security or not? Whatever whatever cryptocurrency we're talking about. Is it clear it should be SEC. Or Gary Gensler's old shop of the CFTC?
Pitt: There's a real question about where jurisdiction lies and there may be a need for clarifying legislation. The FCC has already taken the position that Bitcoin and the theory are not securities and therefore there is no regulatory involvement on the SEC's part. When you get a company like Coinbase, which is effectively making markets and cryptocurrency and it registers, then that makes the company subject to SEC regulations. And indirectly, the SEC will have an effect on how these cryptocurrencies are marketed.
Host: Let's talk about another area that I think will get some scrutiny. And that is what we saw with Archegos in a family office and what happened there with the hedge fund dealings I read in the financial times, I'll reveal my source here that, in fact, there were regulations pending in the SEC that haven't been finalized yet that would have made it clear to the Credit Suisse's of this world, the new rules of the world, exactly how much exposure there might be from other banks who had made similar loans.
Pitt: I think there's been a real problem identified with the whole Archegos situation. First, you had somebody who pled guilty to a felony and insider trading and the family office rules were never intended to effectively allow that person to get back into the securities industry. So I think that's one issue. I think another issue is the lack of due diligence done by the banks. There are real questions about how diligent they were or whether they were going after the trading profits, because you have multiple banks funding the same transactions and not uncovering that Archegos over leveraged the situation. And that is part of the reason why the losses have been so monumental.
*Bloomberg contributed to this content
—
Follow us on social media for the latest updates in B2B!
Twitter – @MarketScale
Facebook – facebook.com/marketscale
LinkedIn – linkedin.com/company/marketscale

Latest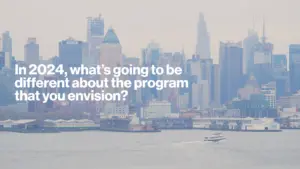 December 1, 2023
In the dynamic telecommunications landscape, Verizon's Partner Network continues to evolve, adapting to new trends and opportunities. For another segment featuring Mark Tina, VP of Indirect Channel Distribution and Channel Chief at Verizon Business Group, he explores exactly what types of significant changes and advancements the Verizon Partner Network will see in 2024. In this […]
Read More