Taking a Business from Zero to Revenue
In a world looking for innovation and forward thinkers, Brian Hoang is thriving. As CEO and Co-Founder of SURVIVR, Hoang's mission is to transform law enforcement training. SURVIVR is a public benefit VR platform that helps first responders improve their decision-making and de-escalation skills. He joined hosts Matt Shield and David Shields to share his secrets for making a successful business.
"When I started my first company in 2016, we did not intend for it to be a business," Hoang said. Without a business plan, Hoang and his co-founder began a company based on their love of VR and building things. "We only wanted to have fun, and eventually we decided it would be kind of cool if this did turn into a business, so we did VR and AR consulting for a couple of years."
After meeting a retired police officer, Hoang discovered the need for law enforcement training, and he saw a way virtual reality could assist.
The goal of SURVIVR is to allow police officers to be more confident in their skills and to empower repetition of training in these realistic situations enhances those competencies.
"That's why we exist. We want to make communities safer," Hoang said.
It was important for Hoang to create this company as a public benefit corporation to ensure the mission for serving the greater good does not lose focus or get compromised.
"We will not hire anybody who thinks that they can just make decisions without considering the best interest of the civilians involved and the law enforcement involved," Hoang said. "Yes, we're a business. Yes, there needs to be unit economics and profit and all that great stuff, but we're here to make communities safer, and that's a big responsibility."
Follow us on social media for the latest updates in B2B!
Twitter – @MarketScale
Facebook – facebook.com/marketscale
LinkedIn – linkedin.com/company/marketscale
Latest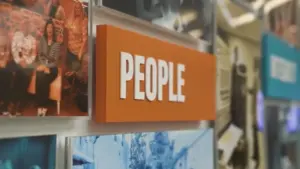 November 29, 2023
At IC System, the language of empathy speaks louder than the transactions of debt collection. In a compelling video feature, IC System's dedicated team casts a spotlight on their unique approach—combining heartfelt empathy with innovative solutions to navigate the often challenging landscape of financial obligations. IC System champions a path of compassion, delving deep […]
Read More