Stenograph Announces CaseViewNet Plus

Stenograph, LLC, the leader in legal transcription technology, announced today the release of CaseViewNet Plus. CaseViewNet is the standard for high-quality real-time text streaming from court reporters to attorneys, judges, and litigants. With the introduction of CaseViewNet Plus, Stenograph is committed to ensuring an always available and reliable real-time connection and has made several fundamental upgrades to the architecture to ensure uptime and reliability.
Since the onset of the pandemic in 2020, the way depositions and hearings are being held has changed, and the demand for remote and real-time has increased exponentially. Due to this increased demand, Stenograph has had a few known incidents of downtime. No downtime is acceptable to Stenograph, court reporters, or any participant in the legal system.
The transition to CaseViewNet Plus occurred earlier this year and was seamless for customers. The upgrades were made behind the scenes, so no additional action is required. CaseViewNet Plus includes a bundle of software and architecture changes that include:
Built-in redundancy that monitors for connection failures and automatically and quickly re-routes traffic to backup instances without any disruption to users.
Automated alerts to Stenograph teams of any network or connectivity issues so they can be addressed quickly.
Implementation of a new framework that allows for more concurrent users.
"With the architecture changes that were made, CaseViewNet Plus is more scalable and can accommodate an always available connection," said Dan Denofsky, Vice President of Marketing for Stenograph. "Real-time is crucial to court reporters and the legal industry, and Stenograph is committed to ensuring the best real-time experience."
For more information on Stenograph solutions, please visit www.stenograph.com.
About Stenograph, LLC
Stenograph is a market leader in providing technology solutions for the legal transcription industry. For 85 years, we have built our reputation by leading the industry in technical innovation, quality, and exceptional service. For questions about Stenograph, contact Dan Denofsky, Vice President of Marketing at Stenograph, at ddenofsky@stenograph.com
Latest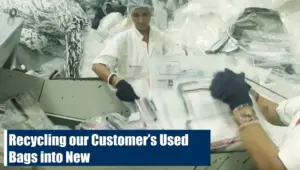 December 6, 2023
This video focuses on EcoLOK4, a groundbreaking product by CONTROLTEK that exemplifies innovation in sustainability. It highlights the process of transforming landfill waste into new deposit bags, with 90% of each bag's material being repurposed trash. This initiative not only reduces waste but also closes the sustainability loop, demonstrating CONTROLTEK's commitment to environmentally friendly […]
Read More