The Power of Communication for Trust and Relationship-Building
Greg Crumpton lives by a simple mantra: Relationships drive business. Each week on Straight Outta Crumpton, Crumpton dives into the lost art of networking and speaks with the biggest influencers in business services to learn how they build, nurture and value their professional relationships.
Communication in life and business has been evolving since the invention of language. Over the last year, how people communicate has certainly changed, but is it possible that many are better at it now? Talking about the power of communication in relationship-building, hosts Greg Crumpton and Tyler Kern welcome Michelle Miller, Strategic Accounts at Service Logic, to Straight Outta Crumpton.
Miller has been with Service Logic for a year after a previous career in the electrical world. She works with both customers and service providers, sharing how open communication has been key to success on complex projects.
"I really like a phone call, one-on-one conversation. It gives customers and service providers a comfort level that I'll be there to help and answer questions along the way," Miller shared.
Miller's a strong believer in the power of two-way dialogue and conversations versus only emailing or texting. She also doesn't mind video calls. "It's putting a face with a name. it brings a more personal level to the relationship."
Deep relationships and trust were once formed in face-to-face interactions. In a digital world, working with people from all over, communication takes many avenues. Still, as long as the communication is open and consistent, connections can be made.
Mastering communication between all parties helps Miller manage relationships to ensure that everyone is on the same page and working together for a common goal. Outside of communicating with external folks, she also noted that internal communication is critical as well.
Life and work will continue to adapt to new challenges, but communication, no matter the format, will always matter.

Latest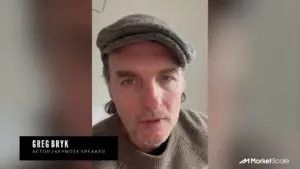 November 30, 2023
In a crowded marketplace, authenticity could be the strongest differentiator in standing out from the competition. Actor and Keynote Speaker Greg Bryk shares his insights on making a mark, on-screen and in the B2B arena. Bryk emphasizes the power of authenticity over pandering to the audience. He explains, "The way to stick out from […]
Read More