UNHCR partners with UNICC and leading industry experts to bring cloud-based technology to call centers for refugees from Ukraine in Hungary and Poland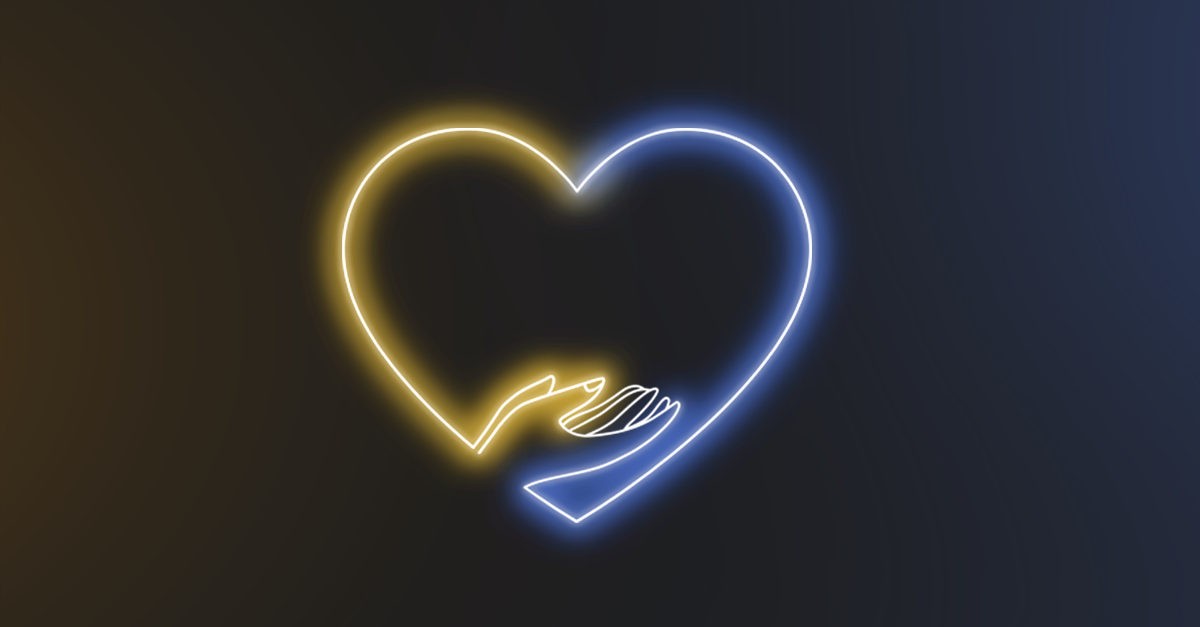 UNHCR, the UN Refugee Agency, with the support of the United Nations International Computing Centre (UNICC), has partnered with industry experts ServiceNow, British Telecom (BT), and Thirdera (formerly Silverstorm Solutions) to set up a regional contact center (RCC) for refugees fleeing the ongoing war in Ukraine.
UNHCR, with its mission to safeguard the rights and well-being of refugees, reports that there were more than 8 million Ukrainian refugees recorded across Europe by the end of February 2023. UNHCR works to ensure that refugees can exercise the right to seek asylum and find safe refuge in another state, and to return home voluntarily when they choose and when it is safe to do so.
Bringing together the best of ServiceNow, BT, Thirdera, and UNICC's digital expertise and solutions, the new UNHCR RCC solution offers refugees a user-friendly, multilingual platform to access vital information on emergency services, assistance, and psychosocial counseling services as well as identifying vulnerable refugees and referring them to specialists for follow up support. The RCC also provides information on education, employment, healthcare, housing, and legal support.

"Since the onset of the full-scale war in Ukraine, UNHCR has been working on innovative solutions to ensure that those forced to flee have access to the information they need as part of our accountability to affected populations. Partnering with UNICC and the private sector has allowed us to launch this Regional Contact Centre, the first of its kind, enabling us to communicate with the people we serve, providing them with information, and referring those with vulnerabilities to the services they need"

Mohammed Ghafour
Community-based Protection Officer, UNHCR
The service, which is a cost-free phone calling system, is now available in Hungary and Poland and can be scaled up to other countries in the region, depending on needs. The RCC is operated by teams based in Poland and Hungary, who speak both Ukrainian and Russian.

"At Thirdera, our goal is always to use transformation to improve the lives of the many and this initiative is a perfect example of how we can provide that value. We believe that our strength and depth on the ServiceNow platform and Customer Service Management solution will make for a fast implementation, allowing Ukrainian refugees to get access to the necessary support that they need in these difficult times"

Rian Butcher
Senior Managing Director, EMEA, Thirdera

"When the war in Ukraine began, it quickly became a humanitarian crisis. One of ServiceNow's core values is that technology should be used as a force for good, so we wanted to help refugees get to safety as quickly as possible. Bringing the best of ServiceNow in partnership with UNCHR, BT, UNICC and Thirdera, establishes the foundation needed for more efficient information sharing and management . The connectivity and communication offered through this solution is literally a lifeline to those in need"

Nick Tzitzon
Chief Strategy and Corporate Affairs Officer , ServiceNow
The RCC platform offers a cost-effective, cloud-based solution for UNHCR's efforts in the field. It is built around a BT solution integrated with case management from Thirdera, using ServiceNow's Customer Service Management (CSM) application, to create and keep interaction records with callers, and identify and refer vulnerabilities to UNHCR and its partners for follow-up and response.

"I'm incredibly proud of the Contact Centre team in Hungary taking calls from refugees and opening up this life-changing service to them. Our purpose is to connect for good. That means stepping up with like-minded partners, like ServiceNow and Thirdera, and making a difference"

Colin Bannon
CTO, BT Business
With a global blueprint in mind, this RCC solution is designed to be used in other situations and can be rapidly deployed to support UNHCR and partner UN organizations dealing with emergencies elsewhere around the world.

"UNICC, the strategic partner for innovative digital solutions across the UN system, stands by UNHCR to support the millions of refugees they serve worldwide. We are proud to collaborate with ServiceNow, BT, and Thirdera to rapidly deploy and maintain an innovative platform that is being used to provide support to those affected by the war in Ukraine"

Sameer Chauhan
Director , UNICC
About ServiceNow
ServiceNow (NYSE: NOW) makes the world work better for everyone. Our cloud‑based platform and solutions help digitize and unify organizations so that they can find smarter, faster, better ways to make work flow. So employees and customers can be more connected, more innovative, and more agile. And we can all create the future we imagine. The world works with ServiceNowTM. For more information, visit: www.servicenow.com.
About UNHCR
UNHCR, the UN Refugee Agency, is a global organization dedicated to saving lives, protecting rights, and building a better future for people forced to flee their homes because of conflict and persecution. We lead international action to protect refugees, forcibly displaced communities, and stateless people.
We deliver life-saving assistance, help safeguard fundamental human rights, and develop solutions that ensure people have a safe place called home where they can build a better future. We also work to ensure that stateless people are granted a nationality.
We work in over 130 countries, using our expertise to protect and care for millions.
About UNICC
The United Nations International Computing Centre (UNICC) has over 50 years of experience as a strategic partner in the United Nations system in providing trusted services and digital business solutions. UNICC has been expanding the services it provides to over 80 Clients and Partner Organizations in all parts of the world and across the technology landscape.
About BT
BT Group is the UK's leading provider of fixed and mobile telecommunications and related secure digital products, solutions, and services. We also provide managed telecommunications, security and network, and IT infrastructure services to customers across 180 countries.
BT Group consists of three customer-facing units: Consumer serves individuals and families in the UK; Business* covers companies and public services in the UK and internationally; Openreach is an independently governed, wholly-owned subsidiary wholesaling fixed access infrastructure services to its customers – over 650 communication providers across the UK.
British Telecommunications plc is a wholly owned subsidiary of BT Group plc and encompasses virtually all businesses and assets of the BT Group. BT Group plc is listed on the London Stock Exchange.
For more information, visit www.bt.com/about
*Business was formed on 1 January 2023 from the combination of the former Enterprise and Global units.  It commenced reporting as a single unit from 1 April 2023, with pro forma reporting information to be produced ahead of BT Group's Q1 FY24 results.
About Thirdera
Thirdera is an Elite-level ServiceNow partner, enabling customers to leverage the power of the ServiceNow platform through workflow-enabled services and solutions. Founded in 2021, Thirdera has quickly become an industry leader, evident by its recognition as a Major Contender in the Everest Group ServiceNow Services PEAK Matrix Assessment 2022 and distinction as the 2022 ServiceNow Global Emerging Industry Solutions Partner of the Year. As the largest global pure-play ServiceNow partner, Thirdera offers unmatched industry expertise and world-class innovation to help businesses accelerate growth and productivity via transformation, digitization, and automation. Visit www.thirdera.com for more information.
Latest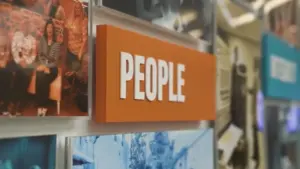 November 29, 2023
At IC System, the language of empathy speaks louder than the transactions of debt collection. In a compelling video feature, IC System's dedicated team casts a spotlight on their unique approach—combining heartfelt empathy with innovative solutions to navigate the often challenging landscape of financial obligations. IC System champions a path of compassion, delving deep […]
Read More